Chubb launches new flight delay cover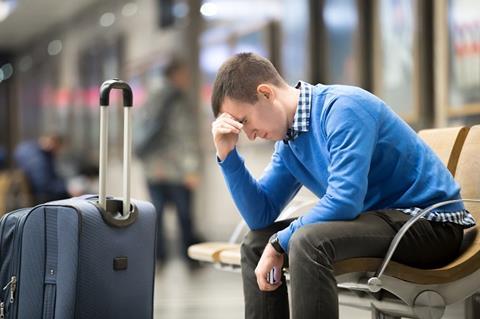 Insurer Chubb has teamed up with app firm App in the Air, Swiss Re and FlightStats to launch a new flight delay insurance product.
The flight delay cover is underwritten by Chubb European Group in partnership with Swiss Re and flight tracking data firm FlightStats.
The cover will be offered to UK users of App in the Air – a mobile application for tracking flights and exploring airports.
App in the Air users will be offered the Chubb flight delay product for each eligible flight shown on their itinerary in the app.
The flight delay product covers the costs and inconvenience travellers face when their flight is cancelled, diverted or delayed, and Chubb claims it will pay out sooner than a customer might typically expect to receive compensation from an airline.
Customers receive £100 compensation if they are delayed by more than an hour and in some cases as little as 30 or 45 minutes. Flight cancellations and diversions automatically trigger a £100 payment.
Under current EU legislation, passengers travelling from within the EU must be delayed by at least three hours before they are eligible for any compensation from the airline, and this only applies if using an EU carrier.
Flight delay and cancellation insurance is a growing market. CPP-owned insurtech startup Blink also offers flight cancellation cover, which is underwritten by Munich Re subsidiary Great Lakes Insurance UK.
Chubb global head of travel insurance Alex Blake said: "Being able to assess claims automatically in real time, without any action on the side of the customer - such as obtaining proof of the incident - and then pay the claim directly to their PayPal or nominated bank account, debit or credit card, we think will be an appealing feature and provide the level of service we all now expect in our ever-increasing online, digital lives."