New strategy designed to give regulator 'sharper focus'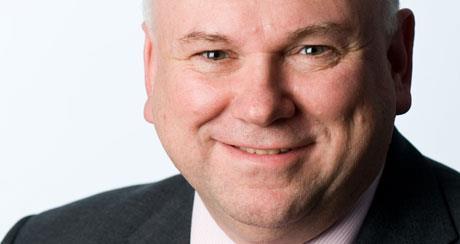 The FCA's director of supervision Clive Adamson is leaving the regulator as part of a restructuring.
Communications and international director Zitah McMillan and director of authorisations Victoria Raffé will also leave as part of the overhaul.
The changes will start to be made on 5 January 2015 and be fully in place by April 2015.
Under the changes the FCA plans to combine its authorisations and supervision divisions with its specialist supervision functions such as financial crime and client assets.
It will then create two new divisions in April 2015 that will allow for a clearer distinction between the regulator's approach to regulating large and small firms.
FCA director of enforcement and financial crime Tracey McDermott will manage this change and lead one of the new divisions.
The regulator will launch a new strategy and competition division headed by current director of policy, risk and research Christopher Woolard.
It will also launch a new risk division to provide a strategic approach to managing internal and external risk. Current head of client assets Richard Sutcliffe will be the acting director of this division.
In addition the FCA wil set up a markets policy and international division, headed by current director of markets David Lawton.
It will also launch a market oversight division, incorporating its current UK Listing Authority (UKLA) and market monitoring functions. This division'[s acting head will be current UKLA head Marc Teasdale.
'Sharper focus'
Alongside the structural changes the FCA will also introduce a new strategy, which the regulator said aims to provide a "sharper focus" on how financial firms are regulated and on delivering the right outcome for consumers and the markets.
The FCA said the strategy recognises the different approaches required across the financial services industry given its size and variety. It also reflects the FCA's new powers for regulating competition and aims to present a consistent view of what behaviour the regulator expects from firms.
FCA chief executive martin Wheatley said: "In the 18 months since the inception of the FCA we have achieved a lot, and now is the time to sharpen our focus.
"To look at how we can deliver our objectives and ambitions to the best of our abilities. The financial industry continually evolves and to regulate it effectively we must evolve too."