But no action is taken on inflated credit hire costs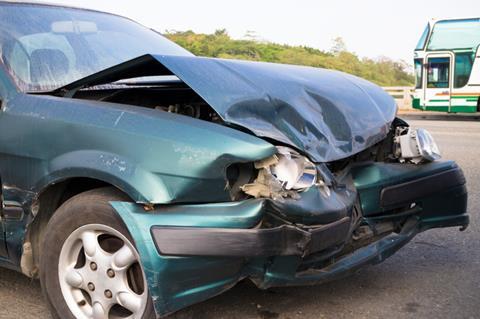 The Competition and Markets Authority (CMA) has confirmed that it is banning the use of pricing agreements, known as most favoured nation clauses (MFNs), between aggregators and insurers that limit the prices insurers can use through other channels.
It will, however, take no action on the cost of credit hire, despite saying that credit hire causes "inefficiencies in the supply chain, leading to higher car insurance premiums".
Chairman of the private motor insurance investigation group and CMA deputy panel chairman Alasdair Smith said the ban on MFNs would help increase competition between the aggregators.
"There are over 25 million privately registered cars in the UK and we think these changes will benefit motorists who are currently paying higher premiums as a result of the problems we've found," he said.
"There need to be improvements to the way price comparison websites operate. They certainly help motorists look for the best deal, and this in turn has led insurers to compete more intensely, but we want to see an end to clauses that restrict an insurer's ability to price its products differently on different online channels. We expect this to lead to greater competition between price comparison websites."
And the insurance industry has welcomed the move, although AA Insurance managing director Janet Connor said she was disappointed that the ban did not outlaw all types of MFNs, particularly those that restrict insurers and brokers from offering cheaper premiums on their own websites.
"We welcome the proposed ban on the use of certain price parity agreements but are surprised that others will be allowed to remain in place given their constraint on competition," she said.
"We remain concerned that this will lead to some consumers paying more for their motor insurance than they need to, or making it harder for them to get the right cover at the best price."
The CMA did, however, conclude that no action would be taken on the cost of credit hire, as the estimated £84m cost of credit hire as a result of its inefficiencies did not warrant legal intervention.
"We have looked very hard at resolving the problem with the cost of post-accident services to drivers who are not at fault in an accident, in particular temporary replacement cars," Smith said.
"Reluctantly, we have had to conclude that we cannot see an effective way of addressing this problem fully, short of a fundamental change in the law and, while this problem does increase premiums for motorists, the extent of the problem is not as high as was at first envisaged and does not warrant such a radical measure.
"However, we do wish to challenge the benchmarks typically used in awards for non-fault replacement cars, which do not reflect the cost of the services provided and which we think should be lower."