Insurance Times brings you a round up of industry responses to the Competition and Markets Authority final report from its probe into the private motor insurance market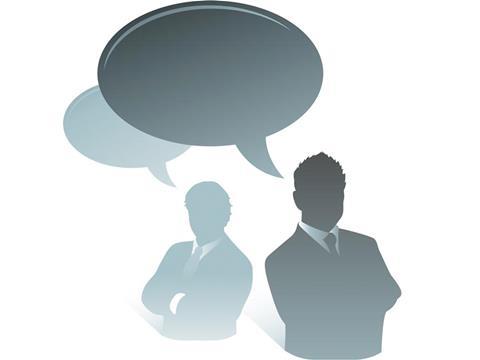 Insurers have rounded on the Competition and Markets Authority (CMA) after it published its decision to take no action on the costs of credit hire today.
The CMA had estimated that credit hire increases costs by £84m a year but said it has been 'unable' to find a solution.
Here, Insurance Times brings you all the latest responses to the findings from insurers across the industry.
Allianz head of motor claims Sarah Mallaby
"We are disappointed that there was absolutely no real action taken around the separation of control of cost and liability. We did expect some proposals even if they were not particularly dramatic or extreme and the fact they have proposed the court looks at the awards they make in terms of repair costs and replacement vehicles seems a little strange seeing as they have not done so to date, so why would they change now?
"We spent two years as an industry fully cooperating and spending a lot of time producing documents and information, and it was an opportunity for the CMA to once and for all take action to remove these practices, for the benefit of customers. That is why we are so disappointed that after all that effort, we are really no further forward than where we were after two years. We all recognise there is a problem but no real clear solution has been proposed that will have any real impact today."
Direct Line Group commercial director of motor Gus Park
"I think it will be seen as a missed opportunity to address replacement vehicle costs. We would acknowledge it is complex and difficult. This is not an easy nut to crack and it was very clearly challenging for them. Maybe with hindsight the sheer breadth and scale and complexity of what they were looking at meant it was hard to focus in on the precise detail of the remedy or it took too long to get into the detail of it. I wouldn't want to be too critical because it is clearly a very complex area. If you look back to their history of their investigation, their initial reports on it did cover a very wide range of subjects, many of which they didn't choose to go into in any great detail, so it effectively it narrowed down in every phase."
Aviva UK general insurance claims director Rob Townend
"Insurers have shown they can manage a customer's replacement car at a much lower rate than when managed by third party providers such as credit hire organisations. Aviva's data shows that the average cost for a replacement vehicle when managed by a third party was £1,333, compared to £450 when managed by Aviva. Likewise, we are able to get customers back in their car 4.5 days quicker, saving the customer time, and in the long run, money on their motor premium.
"We also believe the CMA should have recommended a comprehensive ban on referral fees, which add around £200m to premiums. As the CMA decided against this, and did not tackle the issues driving excess cost into motor insurance, we strongly urge the Government and Law Commission to push for further reform of the motor claims market. In addition to looking at the issues around credit hire and referral fees, we are talking to Government about how to best compensate minor, short-term whiplash injuries.
"We need to remove the excessive costs which continue to push up car insurance premiums without offering any benefit to the consumer. This is a significant challenge but such change brings its own rewards for the UK's motorists – more affordable motor insurance."
LV= claims director Martin Milliner
"The CMA has wasted an opportunity to tackle the systemic problems in the car insurance industry and today's report is a huge disappointment," he said. "It has chosen to walk away from the abuse of the credit hire market, by some insurers, as it cannot find a suitable remedy. The current system whereby the insurer of the non-fault vehicle controls the cost that the at-fault insurer pays, is simply not sustainable and drives up the cost of car insurance.
"A number of insurers and accident management companies have claims processes which serve only to extend the period whereby a replacement car is needed and drive up the overall cost of claims. LV= aims to get its customers back in their cars or into a new car as quickly as possible and keep hire costs to a minimum – regardless of whether our insured is at fault or not. We would fully support any proposals that would stop this practice which would reduce the cost of car insurance."
Ageas UK chief executive Andy Watson
"Today's report is massively disappointing. The amount of time, money and effort invested in this investigation over an extended period of time raised the expectation of meaningful change, but the report has failed to deliver. By not tackling excessive costs and charges for replacement vehicles now, the CMA has missed a big opportunity to prevent these practices and charges escalating in the future. This could lead to higher premiums and is really bad news for consumers."