Insurers warn that the Competition and Markets Authority's failure to deal with inflated credit hire and repair costs could lead to an escalation in the price of a claim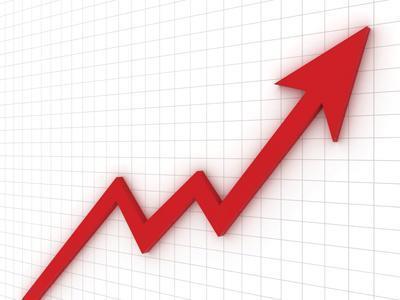 The cost of motor claims could increase following the lack of action taken against credit hire and repair costs by the Competition and Markets Authority (CMA), insurers warn.
The CMA said it was 'unable' to find a remedy for the inflated costs of credit hire, and did not find significant evidence that the repair market was inefficient enough to increase costs substantially.
As a result, no proposals have been made to reduce claims costs in the private motor market.
Aviva UK general insurance claims director Rob Townend said this could result in an increase in the cost of claims.
"We are worried that claims costs could go up as a result of this report as without dealing with the problem, more people might start doing [credit hire]," he said. "Credit hire and referral income is a big part [of the lobbying we are doing to drive down claims costs] and we were hoping that the CMA would deal with that, but there is a risk that costs could go up and that is not what the customer wants.
"People will be saying the CMA hasn't dealt with the problem of credit hire, so why don't I get involved? If the proportion of credit hire increases, the costs will go up."
Allianz head of motor claims Sarah Mallaby said there was a danger that an unintended consequence of not taking action on subrogated repairs is that other insurers start using retail repair rates to make more money from the claims process and remain competitive.
"The CMA recognises there is a detriment due to practices around repair models and replacement vehicles and salvage," she said. "But the solution they came up with was too complicated, too difficult to implement and disproportionate to the detriment.
"The detriment they calculated is perhaps based on one or two insurers' practices at the time. The fear has got to be now, that to be competitive, other insurers will all start to adopt a retail repair model or look at how they can commoditise non-fault customers in respect of replacement vehicles."
"If all insurers start undertaking these practices, that won't be good for the end consumer because costs will go up for sure," she added.
But with the CMA retaining the right to revisit the market should the situation worsen, Direct Line Group commercial director of motor Gus Parks is hopeful that an increase in costs will not follow the closing of the investigation.
"Things always change but there are still things we can do to keep these things under control," he said. "There is a paragraph in the CMA report that are they are going to keep this under review. So if anyone started indulging in practices that made the problems worse, then the CMA would certainly consider reopening the question and having another look at it. So we would hope there would not be any negative response to this report."