Steve Waller, standards product manager, Polaris UK, on why digital standards are more important than ever
From initially being a buzzword referred to at conferences and speculative news articles, insurtech start-ups have followed the path of their cousins in banking and become an established element of the general insurance industry landscape in the UK.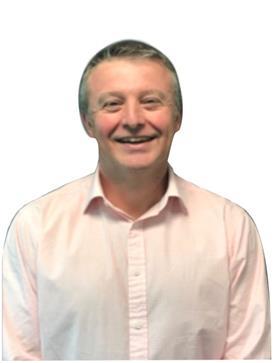 We have seen the introduction of new and innovative approaches, incorporating changes in the way products are distributed and customers are serviced online, using connected devices, blockchain and the application of artificial intelligence (AI).
With all these changes and fresh thinking, insurtechs may question the need to engage with established technology organisations in the industry, such as Polaris.
However, we strongly believe that we have an active role to play in helping insurtechs get to market - quickly and effectively. The bedrock of Polaris are the digital standards that we manage on behalf of the industry. These cover both commercial and personal lines products and business processes from quotation through to cancellation. With more than 90 organisations subscribing, including insurers, software houses, brokers, MGAs and price comparison
sites, Polaris Standards deliver unrivalled market reach and capability for insurtechs.
Polaris digital standards are there to facilitate e-trading between organisations. Simply put, they provide agreed definitions and formats for data to be collected, transferred and processed; ultimately enabling insurance risks to be captured and quoted and policies to be purchased and managed.
The standards operate on a collaborative basis: either individual subscribers or groups of subscribers can request changes or, in response to market initiatives or regulatory change, Polaris will facilitate an industry response. Examples can range from adding a new claim type to a code list; to developing a new product; or creating entirely new business processes, such as enabling transparency of pricing at renewal stage.
While it is possible to launch a new product or service without using the standards, if there is a need to link your new proposition to existing players and solutions in the market, standards provide insurtechs with an easier and faster route forward.
Two insurtech organisations who have recently worked with Polaris are By Miles and Honcho.
By Miles created the UK's first pay-by-mile car insurance policy that works in real time, bringing smarter pricing to drivers in the UK and putting them back in control of their premiums.
Polaris was able to provide By Miles with specifications, documentation and advice so they could build a custom quote model much faster than would have been possible had all the data capture and processes been created from scratch – saving them time, effort and money.
At the same time, By Miles felt they were able to deliver a better user experience for their customers by having access to extensive and up-to-date drop-down lists, such as Occupations.
Honcho (see page 60) is taking on price comparison websites by establishing a reverse-auction marketplace, where insurers enter a real-time bidding process to offer the best price to each customer.
Honcho used Polaris Standards throughout its business and information domains, enabling the rapid on-boarding of insurers, brokers, software houses and others by using the same messaging standards and industry codes they already use.
These are just two examples of how Polaris has helped the insurtech community. If you'd like to find out how Polaris could help you get your proposition to market more quickly and more effectively, visit our website, www.polarisukltd.org