Covéa Insurance's E-trade broker development manager, Eugene O'Callaghan speaks to Insurance Times lead researcher Savan Shah to discuss the developments of the Covea Insurance online platform and the impact of brokers in the upcoming Insurance Times Etrading survey.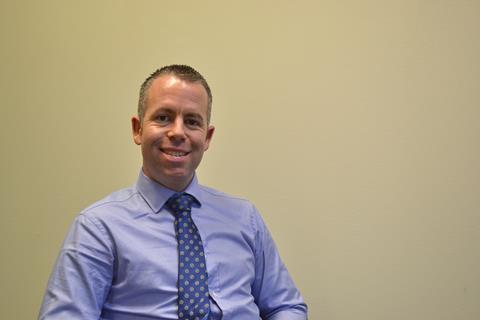 What new features or developments have been introduced to the platform over the last year that brokers can take advantage of now?
"In the last year we have concluded the rollout of our brand-new product suite, most recently adding Packaged Offices and Surgeries to our suite of four new products which includes Packaged Retail and Salons, Property Owners and Tradesman & Professionals.
"Our property-based products include equipment breakdown cover as standard as well as £5m public liability which offers greater certainty and protection for clients.
"As a result of broker feedback, all of our products now offer both commission flex and premium flex tools on our platform and even more crucially, we can also switch these flex tools off if this is what the broker requires."
What key insights have you received from brokers about the platform in 2017 that have been acted upon, improved or enhanced?
"We worked really hard to significantly improve our e-trade offering in 2017, but it was clear that other insurers were also trying to do the same. Staying close to our brokers is imperative and by listening to their feedback we have been able to launch product elements that meet both their needs and those of their customers.
"Specific insights around product benefits have been incorporated including; four new "best of breed" products, an enhanced no-claims discount on our Tradesman & Professionals product, an improved rating on multi-premise risks and new functionality, giving brokers the opportunity to flex premiums on quoted business without referral to us and without the need for referral codes."
"We have also adapted our service proposition to respond to brokers within time parameters that mean they can complete the process as efficiently as possible for the end client. Complacency is simply not an option; there is always more to do in this rapidly changing environment in which we operate. However, one thing remains constant: having a relentless focus on our broker and customers' needs so we can be confident that we will continue to be their partner of choice and drive mutual success."

How involved are brokers in the development of the Covéa Insurance Online broker platform?
"Broker feedback is critical to the development of our whole small business proposition and we regularly ask for feedback through a variety of mechanisms: in broker strategy reviews, as part of our annual broker survey (due out in March), during referral calls to our trading team and at our partnership training and networking events.
"We also pay close attention to the Insurance Times e-trade survey which incorporates the views of so many brokers in the market. We were particularly delighted to see that our efforts last year paid off which led to us receiving an excellent score in the 2017 survey and we are hoping to improve this in 2018 and beyond."
Brokers commented in the 2017 Insurance Times Etrading survey the need for insurers extranets platforms to speed up the referral process as this could be the difference of where cover is placed, what are you doing to alleviate this broker concern?
"We understand that we operate in a competitive market which is why we've invested so much in service by cross-skilling our people and expanding our trading team, using ServiceTick to get real-time feedback from our brokers and appointing trading underwriters as account guardians for selected cases.
"We also know that for brokers and small business customers, time is money. That's why we offer brokers using our Covéa Insurance online platform a 30-minute referral commitment, which aims to help brokers bind risks as quickly and efficiently as possible. Our trading team are flexible and licensed to make decisions in the team, which helps our brokers turn around referrals quickly, secure business and grow their client base."
Are you introducing any innovations, developments or products on the Covéa Insurance Online broker platform that brokers should be aware of in 2018?
"We are hugely excited about our plans to launch e-traded Commercial Combined later this year on our Covéa Insurance online platform. This will offer a comprehensive level of cover on an e-tradeable basis, backed by the strong level of service that we have become recognised for.
"We have already been talking to brokers about this and incorporating their feedback into our plans. It's a really exciting time for us and we can't wait to share more details with our broker partners in due course."
The Insurance Times Etrading survey is now open to UK brokers, please take part and rate your frequently used insurer platforms and broker managment systems. Brokers that take part will receive an executive summary of the Etrading broker insight report and be entered into a prize draw to win £250 John Lewis vouchers. Broker feedback is essential to drive the implementation of tools, features and modifications that suit your brokerage needs. Drive etrading forward by clicking the link below:
Click here to enter the Insurance Times etrading research hub.