Separately the third quarter results show improved performance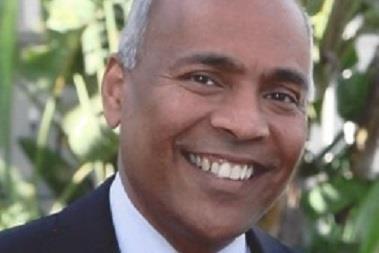 Crawford & Company has announced a further restructure across its group business in a bid to make savings.
Released yesterday in the third quarter results, interim group chief executive Harsha Agadi (pictured) said the restructuring plan is designed to remove $25m to $28m from the company's expense base as it enters 2016.
The plan is in addition to the previously announced restructuring plans that was targeting $22m in benefits in 2016 from the GAB Robins and European Middle-east, Africa / Asia Pacific EMEA/AP restructuring activities, the Americas segment restructuring and the Global Business Services Centre in Manila.
As a result of a recent strategic review, Crawford says it wants to transform the business into a company with more predictable business results and cash flows while reducing its dependence on severe weather.
Agadi said: "As we aggressively reduce administrative and back office expenses, we expect to drive margin expansion across our entire company without loss of competitiveness or revenue generation ability.
"While our overall results are not where they need to be, I am excited by the opportunities in 2016 and am optimistic about where our Company is heading.
"We believe that our cost reduction activities, when complete, will enable our businesses to achieve their operating margin targets in the current claim environment and provide an opportunity for significant profit contribution when claim volumes begin to grow."
In the first nine months of 2015 Crawford and Company Group made an operating profit of $51.5m, down 10.9% on the $57.8m it made in 2014.
The UK sits within the EMEA/AP division. The division reported an operating profit of $9.3m in the first nine months of 2015 - down 11% on the $10.4m it reported in the same period last year.
As a result the operating margin fell slightly by 1 percentage points to 3% in the same period.
Separately, the third quarter has shown signs of improvement, despite overall results being negatively impacted in 2015 by a lack of weather-related claims in the U.S. and EMEA/AP.
Across the group, the loss adjuster reported that its operating profit had increased by 1% to $23.1m in Q3 2015 compared with £22.9m in 2014.
The EMEA/AP's operating profit also grew by 59.5% to $6.7m from $4.2m in the same period. The division's operating margin also grew by 2 percentage points to 7%.