But 57% of businesses do not understand the benefits of purchasing cyber cover
Cyber insurance is growing in popularity with 51% of firms either purchasing or planning to purchase cover, according to Marsh.
The Marsh Risk Management Research UK and Ireland 2014 Cyber Risk Survey Report found that 22% of companies have bought or are buying cyber insurance, while 29% plan to do so (see chart, below).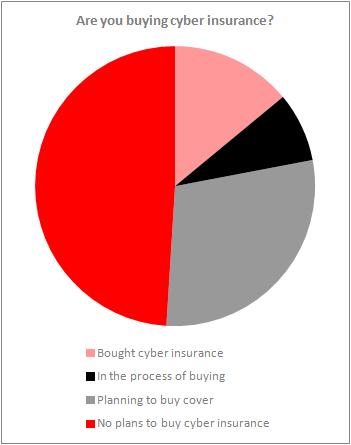 Marsh EMEA cyber risk practice leader Stephen Wares said: "[This report] suggests a significant rush to market in the next 12 months, representing a considerable increase in active engagement with this class of insurance. Nearly 20 years after the first cyber policies were offered, cyber insurance has finally come of age and is now recognised by prospective buyers as delivering valued protection."
But despite this increased take up of cover, many prospective buyers still do not understand the benefits of purchasing a cyber policy.
Of those surveyed, 57% said they did not have enough knowledge to assess how well cyber policies met their needs, and only 12% said it fully met the needs of their business (see below).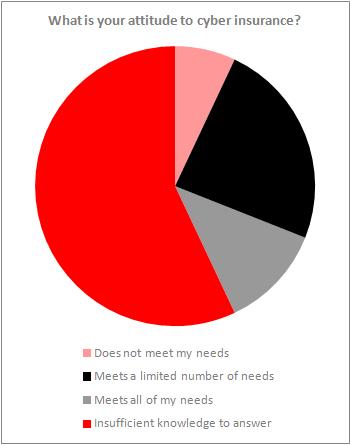 But the Marsh report can give some insight into what cover businesses are looking for, with breach of customer information being the biggest concern for businesses (52%), followed by business interruption (30%). See below.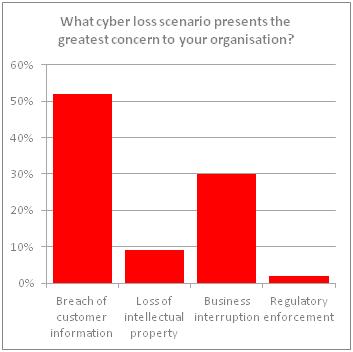 The information from the survey was collected by Marsh from risk professionals and chief financial officers from large and medium-sized corporations from across the UK and Ireland.