Aviva's UK COR in loss-making territory after discount rate hit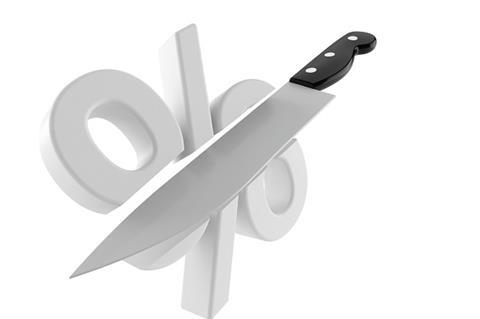 Aviva has reported a general insurance (GI) underwriting loss for the full 2016 year because of the decision to cut the personal injury discount rate to -0.75% last week.
The insurer reported A UK and Ireland GI combined operating ratio (COR) of 106.3% because of the discount rate hit - 11.3 percentage points worse than the 95% it reported in 2015. Within this, the UK GI COR was 107.7% in 2016, up from 95.1% in 2015.
These results pushed the group GI COR to 101.1% - 6.5 percentage points worse than the 94.6% it reported in 2015. Excluding the discount rate hit, Aviva's 2016 group COR would have been 95.2%, only 0.6 points worse than 2015's result.
Aviva's profit after tax was hit by a £380m charge related to the discount rate cut, which helped push group profit after tax down 22% to £859m (2015: £1.1bn).
Group operating profit, which excludes the hit, was up 12% to £3bn (2015: £2.7bn). Group general insurance and health operating profit was up 9% to £833m (2015: £765m).
Aviva group chief executive Mark Wilson was upbeat about the overall results despite the GI underwriting loss.
He said: "Aviva's results are simple and clear cut: more operating profit, more capital, more cash, more dividend. And there is more to come.
"Aviva's financial position has been transformed and a distinctly stronger balance sheet and excess capital give Aviva more options. We are now actively planning a capital return to our shareholders and debt reduction in 2017 and will invest further to grow our businesses."