Car insurance giant Admiral blasts 'eccentric' government decision as Ogden cut bites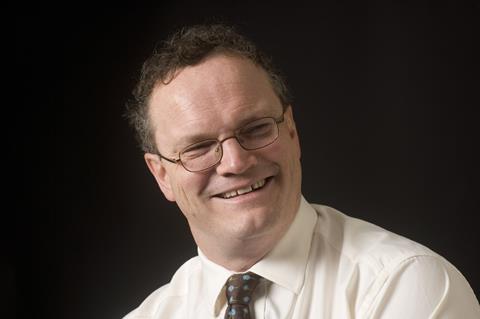 Admiral, the UK's second largest car insurer, has posted a 25% decline in profits to £284.3m following a £105m second half charge for expected personal injury claims.
The Cardiff-based company, which accounts for one in eight motor policies in the UK, saw underlying profits increase by 3% to £389.7m. It had previously delayed its results to account for the impact of the government's decision to reduce its discount rate – a method used to adjust lump sum payments – from 2.5% to minus 0.75%.
The company said that premium increases were likely this year, following pre-emptive rate changes already implemented to offset projected losses.
"We expect that pricing action (including our own material pre-emptive rate changes in December 2016 and most likely more to follow) should mean profitability on business written after the date of the change will not be materially adversely affected," chief financial officer Geraint Jones said.
A further pre-tax charge of around £60-70m will be spread over the next three to five years. The company's combined operating ratio (COR) jumped almost 8 points from 86.7% to 94.4%. This compares favourably with the market and rival Direct Line, whose COR jumped 13.9 points to 106.3% in 2016.
Despite the discount rate hit, Admiral maintained its dividend, while its solvency ratio edged up 3% to 212%.
Group turnover, including the company's US businesses, rose 22% to £2.58bn. The group's UK business, which accounts for over 80% of the total, grew turnover 17% to £2.06bn and policyholders 14% to 4.1 million. The motor book grew 11% year on year, posting an underlying profit of £441m.
The price comparison division posted a profit of £2.7m, reversing a £7.2m loss in 2015. The improvement was driven by a 29% hike in profits to £16.1m from Confused.com.
Admiral's international business trimmed its losses from £22.2m to £19.4m, driven by a £16.2m loss in its US business, compare.com. The insurer attributed these losses to 'higher new business acquisition costs'.
Group chief executive David Stevens, who took on the role almost a year ago following the departure of long-standing chief Henry Engelhardt, blasted the government for its recent decision, but remained emphatic in his positive appraisal of the business.
"After 25 years of almost uninterrupted profit growth… Profits are down a quarter! Not exactly a flying start!" he said.
"On the other hand our ability to grow our businesses rapidly, both in the UK and overseas, and to absorb the shock of an eccentric government decision on discount rates while delivering a 37% return on equity and again paying a substantial dividend is a tribute to the health of the business and resilience of our model."
Analysts said the underlying results were slightly ahead of forecasts.
"Today's results do not materially affect our investment thesis: we continue to rate Admiral as Market-Perform with a target price of 1,915 pence," Bernstein wrote in a note to clients.
Admiral shares fell in early trading before retracing losses. At 11am the stock was up 0.3%. It has fallen around 4% since the government announced its discount rate reduction on February 27th.