Chief executive benefited from a £2.7m pay out under the insurer's long-term investment plan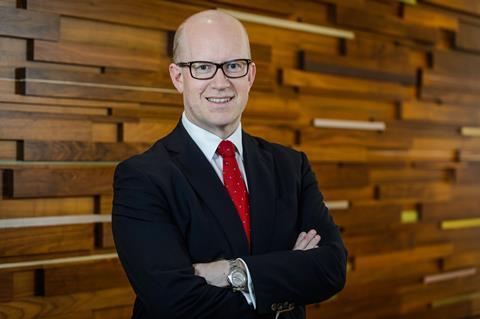 Direct Line Group (DLG) chief executive Paul Geddes took home £4.6m in pay, bonuses and benefits in 2014, up 84% from the £2.5m he banked in 2013.
This was largely driven by a £2.7m bonus from the insurer's long-term incentive plan (LTIP) – up from £728,000 in 2013.
This was made up of the first LTIP payment since DLG floated, of which staff were awarded 82% of the maximum allowed, and the final RBS LTIP, which paid out 90% of the maximum in DLG shares transferred from RBS.
Geddes has also received a 2% rise on his £760,000 basic salary, meaning he will be paid a basic salary of £775,000 in 2015.
Meanwhile, chief financial officer John Reizenstein took home a total of £1.9m in 2014, up from £1.2m in 2013.
Reizenstein benefited from a £830,000 pay out from the insurer's LTIP, up from £158,000 in 2013.
Remuneration committee chairwoman Priscilla Vacassin said that Geddes and Reizenstein also both received 75% of the maximum annual bonus allowed, which "reflects the strong performance against our financial targets and the significant progress made during the year in achieving our strategic priorities".
This means Geddes took home an annual bonus of £1m, up from £835,000, while Reizenstein netted £518,000, up from £415,000.
Changes for 2015
The DLG remuneration committee has also made changes to the annual bonus assessment process for 2015, removing specific targets for cost cutting exercises at the insurer.
This has been replaced by an increased emphasis on operating profit for 2015 and customer measures such as complaints performance and net promoter scores.
The committee has also increased the required return on equity range by 0.5 percentage points under the insurer's LTIP. The required range now stands at 14.5% to 17.5%.
Join the debate in our new LinkedIn specialist discussion forums