Company unveils changes to its share incentive scheme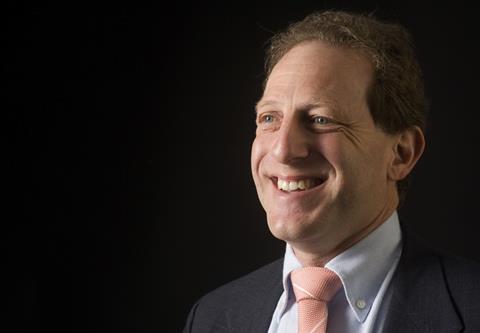 Admiral chief executive Henry Engelhardt was paid £393,260 in 2014, up 1.5% on the £387,546 he made in 2013.
Fellow Admiral co-founder David Stevens, the company's chief operating officer, saw his total pay increase by 2.2% to £372,630 from £364,529.
The two co-founders' total pay is modest compared with other industry chief executives' and Admiral's other executive directors because they do not participate in the company's share incentive schemes.
This is because they both have large stakes in Admiral. Engelhardt owns 34 million shares – roughly 12% of Admiral's total share capital, while Stephens owns 9.9 million shares, which is roughly 3.5% of the total.
Other executive directors
Former chief financial officer Kevin Chidwick's total pay fell 24% to £1.1m (2013: £1.4m). This was because he left the board on 13 August, and was only paid his base salary as an executive director of Admiral up to that point.
New chief financial officer Geraint Jones, who joined the board the day Chidwick left, was paid a total of £325,361 in 2014. This includes a base salary of £60,263, benefits of £150 and pension of £3,470 for his four and a half months as finance chief in 2014 along with a full year's share incentive scheme awards.
Jones was paid £3,000 from the Admiral share incentive plan (SIP), £171,228 under the discretionary free share scheme (DFSS) and a DFSS bonus of £87,250.
Share scheme changes
Admiral also unveiled proposed changes to its DFSS share incentive scheme for 2015. Previously, awards under the scheme were based on the company's earnings per share.
Admiral plans to add two further measures: total shareholder return relative to the company's rivals and return on equity. For 2015, the three measures will be equally weighted, so each accounts for a third of the awards.
It has also increased the maximum award under the DFSS to £2m and introduced a claw-back provision where the company can take back awards in cases of gross miscounduct or mis-statement.