Broker says SMEs prefer efficient call centres - but not everyone agrees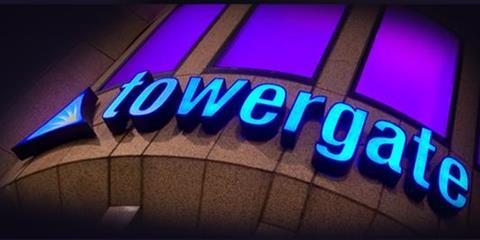 Towergate's decision to axe 750 branch jobs and transfer small business to a call centre has triggered speculation that the consolidator could lose customers to smaller brokers.
Towergate said yesterday that clients with an annual premium spend of up to £5,000 which normally deal with its 85 branches by phone will instead talk to a new call centre which it will open in Manchester this summer.
Towergate's expenses base is growing while its profits are falling, but group chief executive Mark Hodges said the move was not about cost savings – although it will make some - but rather client demand.
"This is all about building something better for our customers," he told Insurance Times.
"We need to broaden and improve our customer proposition for our smaller customers and the feedback is 9am to 5pm doesn't work for them."
Central operations don't go on holiday or get sick, and it's easier to train teams of individuals to be specialists and behave in the same way.
The move also make it easier to deal with insurers, Hodges says, as most conversations about trading and risks will not be scattered across the branches.
Consultants agree that the growth of standard solutions for small clients mean there is less need for bespoke, face-to-face client consultations.
"Overall, the improved efficiency of central models means that both brokers and carriers are able to give genuinely better service: It is almost impossible for risk specialists to be located in branches for SMEs, but quite possible to build these capabilities centrally," says James Platt, partner in the Insurance Practice at The Boston Consulting Group (BCG).
BCG's own analysis concluded that doubling the size of a centre makes it 15% to 20% more efficient.
"What's more, lower costs do translate into lower premiums in the long run, given the competitive nature of the market," he adds.
Former Deloitte partner Ian Clark, who now runs his own firm Mighty Quinn Consulting, agrees.
"To be blunt, it's uneconomic to maintain SME business in branches," he says. "It's going the way of personal lines and most of Towergate's major competitors have already consolidated SME into single call centres."
But some industry sources have predicted that the move risks alienating small local businesses.
"SME clients want a local broker to call and so shifting to a call centre will just make them shift their business to another local hands-on broker – who is probably awaiting their call come renewal," says one Towergate member of staff, who asked not to be named.
TEn Insurance director James Sharp said Towergate's move would be good news for its broker network members.
"With the possible exceptions of some very micro SME clients, even the small ones appreciate local cover. It's what the success of our brokers is based upon.
"If you're a local broker you don't work 9am to 5pm anyway – clients have got your mobile number and call you at night. There's no such thing as out of hours for smaller organisations."
Bluefin executive chairman Stuart Reid said he could understand the reasoning behind the decision, but described it as a "very high risk strategy."
"We at Bluefin maintain our branches for very good reason. Using client demand as the reason for centralising the servicing of clients below £5,000 premium could be seen as an extremely bold move," he says.
And with up to £200m of annual premium at stake, even a small drop in clients in percentage terms would look very significant in real terms.
Dealing with small businesses over the phone today may also make it harder to forge a relationship with tomorrow's big businesses. From acorns big oak trees grow, as the saying goes.
For now, Hodges is hoping that taking away small business premiums and central finance functions from the branches will free up his troops to offer better face to face advice to larger clients.
The question is whether Towergate will lose more business than it wins from clients who prefer its new way of working.