Companies need to reduce reliance on add-ons, report says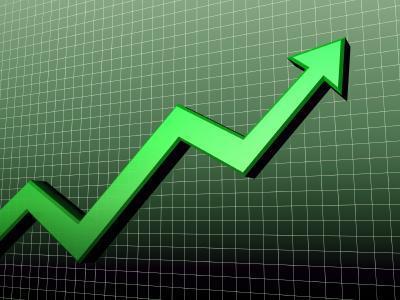 The UK general insurance industry's gross premium income will increase 5.6% to £63.6bn in 2013 over 2012, after growing 3.6% in 2012, according to new forecasts.
Accounting firm Ernst & Young (E&Y)'s ITEM Club, an economic forecasting group, also predicts general insurance gross premiums will continue to rise, increasing on average by 4.5% a year between 2014 and 2017 (see table below).
Claims payments will also rise, but slower than premiums, meaning that the UK general insurance industry's claims ratio will fall to 43% in 2017 from 47% in 2013.
While the growth looks encouraging, the ITEM Club forecast also sounded a note of caution. The report said that premium growth is not keeping pace with nominal GDP growth, and prices are falling despite rising claims inflation.
The report noted that The price of motor insurance has dropped by 3.7% over the past twelve months, and household contents by 4.4%.
Add-ons
The report also urged companies to reduce reliance on add-ons. It said: "In the motor sector, intense price competition and falling new business rates prevent providers from writing profitable business.
"Add-ons to basic policies are still profitable, but they too are likely to come under increasing regulatory and customer scrutiny. Insurers will need to focus increasingly on their core business over the next two to three years to make themselves profitable without the need for add-ons."
E&Y head of UK insurance Mark Robertson also urged insurers to focus on core products. He said in the report: "Insurers clearly need to reduce their reliance on ancillary sales, which have helped to offset weak profitability in primary products. Firms will need to adjust their business models to re-focus on underwriting profitability and expense management."
Overcapacity
In contrast to the personal lines general insurance industry, Robertson said the commercial specialty insurance market was enjoying "buoyant trading conditions" and that the London market's recent history of high returns is attracting capital from around the world.
However he warned: "Appetite has become so strong that there is a risk of overcapacity. This could mean unprofitable business is being written, and might lead to systemic risk if liabilities turn out to be more concentrated than first thought.
"Good, informed underwriting is the best defence against these potential risks."
E&Y ITEM Club UK general insurance industry forecasts
| | | | | | | |
| --- | --- | --- | --- | --- | --- | --- |
| | 2012 | 2013 | 2014 | 2015 | 2016 | 2017 |
| Gross premium (£bn) | 60.3 | 63.6 | 66.8 | 69.1 | 72 | 75.2 |
| Percentage growth (points) | 3.6 | 5.6 | 4.9 | 3.4 | 4.2 | 4.6 |
| Gross claims payments (£bn) | 29.3 | 29.9 | 30.5 | 31.1 | 31.8 | 32.4 |
| Claims ratio (%) | 49 | 47 | 46 | 45 | 44 | 43 |
| Net profit (including life) | 5 | 6.2 | 6.3 | 7 | 7.5 | 8.1 |
Source: ITEM