But insurer expects profit in full 2015 year as transformation costs unwind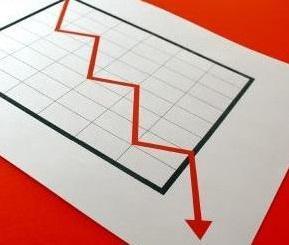 Lloyd's motor insurer ERS made a loss of £2.8m in the first half of 2015, compared with a £1.2m profit in last year's first half.
The main cause of the loss was a 67.5% drop in investment return to £1.3m (H1 2014: £4m). The result was also hit by continuing costs from its transformation programme, which is due to complete at the end of the year.
The costs affected the company's combined operating ratio (COR), which increased by 0.7 percentage points to 102.2% (H1 2014: 101.5%).
Gross written premium was almost unchanged from the £194.4m ERS reported in the first half of 2014.
Full-year profit
ERS chief financial officer Katie Wade told Insurance Times: "For the half year, results are probably slightly behind where they hoped they would be."
But she added that the company was expecting to make a profit for the full 2015 year, because some of the transformation costs that hit in the first half would not recur in the second half, and that cost savings from the transformation would start coming through.
Wade said that ERS's full-year 2015 profit would be "broadly in line" with the £8.3m profit it made in the full 2014 year – its first annual profit since 2009. But she warned that it could be slightly lower if investment returns continue to be weaker.
She said: "It depends how the second half of the year goes from an investment return perspective."
Sub-100% COR
Wade also said the company was hopeful of achieving a COR below 100% for the full year. "It will certainly be lower than it was in 2014. Our hope is that it is just under 100%."
But she added: "It is in 2016 where we will really see [the COR] move. It is hard in a transformation year to get that combined ratio to shrink that dramatically."
ERS H1 2015 results breakdown
| | H1 2015 | H1 2014 | Change (%) |
| --- | --- | --- | --- |
| Overall result (£m) | -2.8 | 1.2 | n/a |
| Investment income (£m) | 1.3 | 4 | -67.5 |
| Underwriting result (£m) | -4.1 | -2.8 | n/a |
| COR (%) | 102.2 | 101.5 | 0.7 |