Poor investment returns and low growth could force consolidation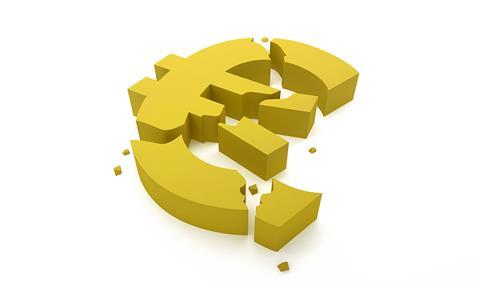 Eurozone insurers' combined 2012 profits will be 5% down compared with 2011, according to accounting firm Ernst & Young (E&Y).
The expected 5% drop in 2012 means that insurer profits have fallen cumulatively by 12% over the past two years.
E&Y said the drop was caused by poor investment returns and business growth being hampered by the recession.
E&Y's financial services leader for Europe, Middle East, India and Africa Andy Baldwin said: "Insurers cannot rely on investment returns in the short term. The forecast is for interest rates to be pegged at circa 0.75% until at least 2017, and the eurozone is forecast to face a 'lost decade' of low growth. Many insurers will have little choice but to consolidate."
The non-life market will continue to be hit by falls in consumer spending, E&Y said. For example, car registrations are expected to be down 5% this year, totalling a 15% decline over two years. As a result, non-life premium growth is forecast to sit at less than 2% for the next two years, which is substantially below the historic average of 6.2%, E&Y said.
On the life insurance side, E&Y said unemployment is forecast to peak later this year at 20 million, hitting premiums when pension contributions fall as a result. The Italian life insurance market has been hit the hardest, with a 25% drop in premiums over the past two years. A further fall of 4% is expected in 2013 as Italian households continue to see their real incomes eroded.