Carpenters Law partner Donna Scully on why the omission of claimant representatives from the government's fraud taskforce is a grave oversight in the industry's ongoing fight against insurance fraud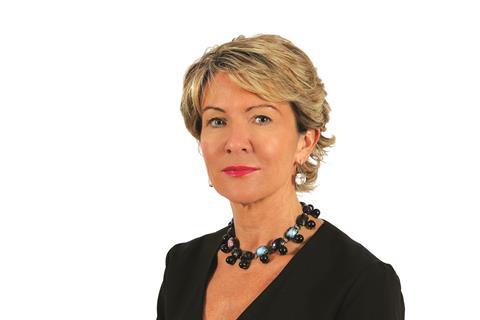 Justice secretary Chris Grayling announced at the end of last year at the ABI Motor Conference that he was setting up an insurance fraud taskforce. I was particularly interested, having worked hard for more than four years to get the industry to work more collaboratively to fight fraud.
I hoped the taskforce would continue the work done in getting the industry to work better together by making sure all sides of the industry was represented on it.
The taskforce is chaired by David Hertzell, and the Ministry of Justice, Insurance Fraud Bureau, ABI, Citizens Advice Bureau, Biba and the Financial Ombudsman Service are members. As you can see, there is no claimant representative: the Motor Accident Solicitors Society (MASS) and Association of Personal Injury Lawyers (APIL) have only ever been invited to a single meeting.
After release of the taskforce's interim report, both MASS and APIL have gone on record to voice their disappointment and concern that there is no explanation for the exclusion of lawyers from the head table of the taskforce. After all the work MASS has done to bring both sides to the table over the past four years and being integral to the forthcoming introduction of data sharing (askCUEpi.com) in June this year, it is bitterly disappointing that we are not included and a retrograde step.
It is a rule of natural justice that both sides should be listened to, so why do we have a body that represents, in the main, only one side of the industry? When I talk to insurers and brokers, many share this view.
I am in favour of anything that will help us to fight fraud better as an industry, so I am not against the taskforce, just its constitution. I am hopeful it will consult properly, listening to both sides, and that it will move things forward positively in the way we fight fraud. It should certainly take a leaf out of the Transport Select Committee's book in the way it conducts detailed consultations in an inclusive and open-minded way.
The interim report talks about tackling cold-calling, which is urgently needed. I hope it looks at regulation across the industry too and makes sure the regulators are resourced, joined-up and aggressive in their policing and sanctioning of bad practices.
The interim report includes ABI stats on fraud, but no details are given on how these figures are calculated, and so without such evidence it is hard to have confidence of their accuracy. Without proper interrogation and validation they should not be quoted in a government report.
MASS will prepare a detailed response to the interim report and we will continue to push for a seat on the taskforce. Fraud cannot be fought in silos: we need to join forces to fight it together. It is our duty to do this so that we protect innocent customers in our industry who should not be adversely affected by fraud.
Donna Scully is partner at Carpenters Law and past chairwoman of the Motor Accident Solicitors Society. She is also on the advisory board for the Insurance Times Fraud Charter
Join the debate in our new LinkedIn specialist discussion forums