Recommendations include ways to tackle nuisance calls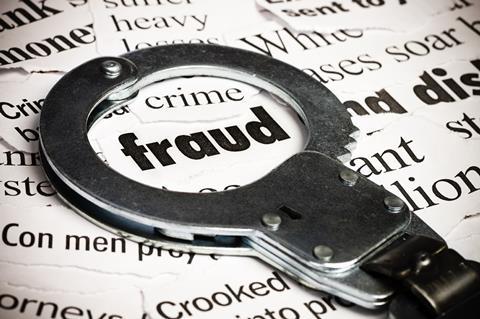 The government's Insurance Fraud Taskforce has published its final recommendations, which include suggestions for discouraging fraudulent late claims and tackling nuisance calls from claims management companies.
The taskforce has also suggested that the government set up a body to oversee the implementation of its recommendations and maintain a dialogue about insurance fraud.
The taskforce was established in January 2015 to help reduce claims fraud. It is chaired by former law commissioner for commercial and common law David Hertzell.
The recommendations were unveiled by city minister Harriet Baldwin at Biba's parliamentary reception today.
They include ways to discourage fraudulent late claims, including:
Directing older claims to the small claims process, not the fast track process,
Reducing recoverable costs by 50% if an injury claim is notified late
Introducing a damages award range for soft tissue injuries.
The task force also recommended that Solicitors Regulation Authority (SRA) work with the Claims Management Regulator to properly enforce referral fee bans, and ensure unregulated organisations are brought into the regime.
In addition the taskforce has called on government to develop a regulatory strategy to clamp down nuisance calls and texts.
City minister Harriet Baldwin said: "After a year of valuable research and groundbreaking dialogue, I welcome the recommendations that have been published today.
"These recommendations will galvanise our collective efforts to tackle insurance fraud, and will ultimately reduce costs for consumers."
Representatives from the insurance industry also welcomed the recommendations.
LV= general insurance claims director Martin Milliner said: "We support the recommendations for, amongst others, better sharing of data across all IFB member firms; clearer definitions and better advice around data use; support for insurers to better defend suspect claims and increased monitoring of professional enablers within the legal, medical and claims management industries."
Biba executive director Graeme Trudgill said: "It is clear that the ban on referral fees has not been properly policed and in our manifesto Biba has also called for a level playing in terms of the regulation of claims management companies and for more supervision of these companies.
"To see this in the taskforce recommendations is great news for the insurance industry and its customers."