Manchester Underwriting Management's director, Richard Webb tells Insurance Times about the benefits, and pitfalls that working from home during the pandemic has brought
One benefit of lockdown is that online meetings have become an established part of work, to the extent that we all seem to be complaining about too many online meetings.Flexible working will now be part of the future.
We were already heading in that direction, but when it is safe for us all to return to offices, it clearly will not be as it was before. Working from home will be a regular part of many people's lives.
This is good news. However the insurance industry relies on providing good service and during the lockdowns the one comment I regularly heard from brokers is that getting hold of underwriters is not as easy as it used to be. Like many industries, the insurance sector has had to adapt to changes caused by Covid-19 quickly and we are still learning.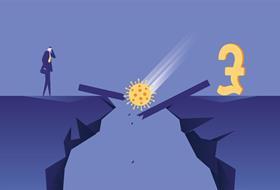 A lot of classes in insurance have gone into a hard market, which creates its own problems. It becomes more difficult to find markets to write certain risks and premiums go up, while line sizes come down. This creates a challenge for brokers, who have to manage clients' expectations. Add in lockdown and life is even harder. Like many companies, service is one of our differentiators but, like others, we would not claim to be perfect all the time. This change in working practices can lead to exposures for insurance brokers, MGAs and insurers.
During these Covid-19 times, at Manchester Underwriting Management we felt it important to remain contactable. With staff working more remotely it is clear that the conversations that would be had in an office don't happen with people working from home, particularly for those who are in the early years of their career. You often learn best from more experienced colleagues around you.
I have heard many brokers agree that in an office you can overhear conversations where someone may have misunderstood or not be aware of an alternative solution. Such conversations get missed when working from home. There is a greater danger of staff avoiding difficult issues, whether a problem that must be addressed or a relatively minor matter.
So a small problem can get left or missed and as a result become a major problem. You can also find less experienced staff reluctant to phone a colleague to ask what they may feel is an embarrassing question. Instead they may take a guess and could easily be right or wrong.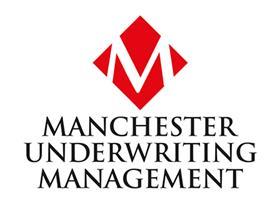 In an office, such situations are less likely to occur and are likely to be identified sooner. One way of minimising business exposure is effective risk management strategies.
The various online meeting systems make it easier to meet up with colleagues, be it team meetings or one-on-one. It creates the chance to catch up, put in place mentoring or provide training sessions for staff. Another useful tool is peer reviewing.
While it is not a task many of us rush to do, it ensures a consistent level of quality and can highlight underlying issues that may be creeping in.
Peer review has a massive educational benefit if done in the right way. Not just making sure the correct processes are in place and working, but sharing the knowledge on any cases that are a bit different or unusual. Working remotely is part of the future.
However, it can have an adverse impact. As highlighted by the government, the media, large companies and trade associations, mental health is very important for both employees and employers. It is too easy for many of us to not realise the benefit of regular social interaction.
So, while working remotely it is definitely important to maintaining contact with colleagues, whether by video or good oldfashioned telephone. This new way of working clearly has benefits that many of us are keen to enjoy but, as with all change, there will be the usual challenges and some painful moments until we find the best way.