AutoRek sales and relationships manager, Piers Williams, lays out his argument for why automating data collection and financial processes will benefit the insurance industry
Things move fast in the world of modern finance. In the last few years especially, a growing number of firms are starting to realise the benefits of intelligent automation and other emerging technologies.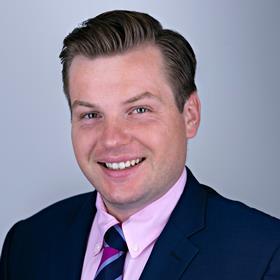 Yet progress has been slightly slower for the insurance sector, where eight in 10 firms acknowledge that the Covid-19 pandemic exposed serious shortcomings in their digital capabilities.
In response to this finding, more than nine in 10 insurance organisations today are accelerating their digital transformation journeys to maintain resilience and meet customer expectations, while 86% are trialling or implementing automation to enhance processes.
The drive for automated reconciliations
Until recently, back office processes like reconciliations - which compares two sets of records to check that figures are correct and in agreement - have been a largely untapped opportunity for automation in the insurance industry.
But that is changing today, with AutoRek's surveys revealing that 86% of insurers are pushing for automated reconciliations - either to keep up with peers, cut costs or reduce manual errors.
AutoRek's latest insurance whitepaper, Automating insurance reconciliations: Challenges and opportunities for 2022, published in February 2022, offers a deep dive into the benefits for insurers as they look to replace manual reconciliation processes with automation.
We believe those benefits to be:
1. Leave spreadsheets behind
Many insurers continue to perform key financial control processes using Microsoft Excel - a tool that has largely gone unchanged since the mid-1980s.
While Excel certainly has its merits, you do not need to look far to find examples of companies losing large sums of money through spreadsheet-related mistakes. For insurers, relying on spreadsheets for reporting or reconciliations increases operational risk and reduces accountability and transparency.
Automation reconciliations will bring an injection of speed and efficiency to modernise workflows, achieve the highest possible match rates, remove false positives or negatives and reduce the errors associated with manual intervention. From the insurers we spoke to, over 20% are pushing for automation to eliminate manual errors.
2. Reduce costs
Around 36% of insurers we surveyed felt that automation will improve their bottom line. For reconciliations, automation will release staff from laborious tasks, enabling them to focus more on root cause issues, reducing costs over the medium to long-term.
Insurance firms with growth ambitions will also find that managing and reconciling the growth in policies and associated data invites risk of error and exponentially rising operational costs. Automated reconciliations are a substantial cost saving in such cases.
3. Increase efficiency
Reconciliations have always been a complex process for insurers. The mismatch between insurers' and brokers' records can often cause unnecessary complications.
We find that data sourcing, loading and preparation drains more than 50% of operational capacity in modern insurance firms. A robust, resilient automation solution will allow firms to reconcile data more effectively and improve operational efficiency.
4. Enhance data quality, control and governance
Insurers have long struggled with poor data quality - primarily caused by having unstructured data across a plethora of systems.
A third of firms we surveyed said that different data formats were the biggest challenge to their reconciliations, requiring further reconciliations to validate the consistency of data from many sources. Automation can rectify these issues by improving the accuracy and control of data across its entire lifecycle, from customer onboarding to transactional reporting.
The way forward with automation
To realise the above benefits, insurance organisations will require an end to end reconciliation solution that automatically ingests data from any source and in any format.
Leveraging these capabilities will be essential for organisations to keep pace with a vibrant industry and growing demand for digital offerings. With reduced manual effort, better data control and lower costs, the entire business can work more productively and efficiently.
To read the full version of Automating insurance reconciliations: Challenges and opportunities for 2022, click here.