Insolvency data shows economy stabilising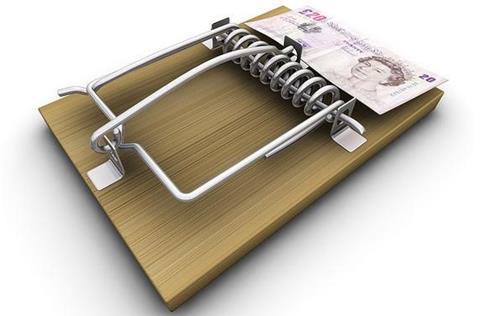 The insurance industry saw a marked fall in the number of insolvencies in the last year with 117 businesses going bust, 15% less than in 2011, research released today showed.
The annual Business Insolvency Index from Experian showed that as a proportion of the overall industry the number of insurance companies going bankrupt was just 1.02%.
The overall picture for UK business also showed improvement on last year, 0.86% fewer businesses failed than the previous year, with 1.04 per cent of the business population failing compared to 1.10% n 2011. The year ended with December seeing 0.08% of businesses fail. This compared to 0.11% in the same month during 2011 and represents the lowest rate seen in December since 2007.
The index suggested an increasingly stable picture among UK businesses; with insolvency rates remaining broadly flat (between 0.25% and 0.27%) in each quarter throughout the year.
The greatest improvement in the rate of insolvencies was seen by firms with 51-100 employees - their insolvency rate fell from 2.22% in 2011 to 1.83% in 2012. Firms with 26-50 employees had an insolvency rate of 2.21%, down from 2.59 % in 2011 while among firms with 11-25 employees, the insolvency rate dropped from 2.60% in 2011 to 2.35%.
The only significant year-on-year increases in the rate of insolvencies came from the largest firms; all those with over 500 employees, which saw an increase from 1.46% in 2011 to 1.61% in 2012. In addition, micro firms with 1-2 employees also saw a slight increase in insolvencies from 0.71% to 0.73%.
Of the UK's five largest industries - business services, IT, property, construction and the leisure and hotel industry, the IT sector was the only one that saw signs of a difficult year, with insolvency rates up to 0.74% in 2012, having held its annual insolvency rate at 0.65% since 2010.
The property sector made significant improvements, falling from 0.91% 2011 to 0.75% in 2012. The hotel and leisure industry also showed improvements with the data showing a drop from 1.82% in 2011 to 1.77% in 2012. Figures for the hotel and leisure industry dropped dramatically in the third quarter and held at 0.39%, possibly as a result of the Olympic and Jubilee summer, Experian said.
There was also positive news for the building and construction and business services sectors - showing a drop in insolvency rates compared to 2011 of 0.06% nearly 0.03% respectively.
Experian Business Information Services, UK&I, managing director Max Firth, said: "The rate of insolvencies is significantly lower now than when it was at its peak in 2009 at 1.25 per cent, but there is still a way to go before we reach the pre-recession rate of 2007, which stood at 0.97 per cent.
"This is highlighted by the slight increase in insolvencies among larger businesses – which highlights the need for businesses to stay alert to changes which may affect them. Ongoing monitoring of all clients and suppliers regardless of size is essential, as the impact of larger corporate insolvencies can be felt down the supply chain."