Organic growth slips to 3.6%, but chief executive hails 'excellent year'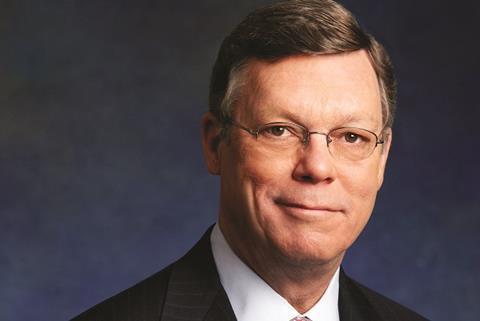 Arthur J Gallagher's broking division made a profit of $266.4m (£186.3m) in 2015, up 1.3% on the $262.9m it made in 2014.
In the fourth quarter of 2015 alone, profit at the US-based group's broking division fell 15.4% to £53.3m from £63m.
In both the full year and the fourth quarter, growth in expenses outstripped growth in revenues.
In the full year, revenues increased by 14.8% to $3.3bn (2014: $2.9bn), while expenses increased by 17.3% to $2.9bn (2014: $2.5bn).
In the fourth quarter alone, revenues were up 6.6% to $851.8m (Q4 2014: $798.8m), while expenses jumped 12.1% to $778.5m (Q4 2014: $694.3m).
Gallagher's broking division also suffered a slowdown in organic growth. Organic growth for 2015 overall was 3.6%, down from 4.6% in 2014. And in the fourth quarter it fell to 2.8% from 3.8%.
The broking segment completed 42 acquisitions in the year, bringing in estimated annual revenues of $223m. It completed 15 acquisitions, worth annual revenue of more than $46m, in the fourth quarter alone.
Group results
Despite the drop in some of the broking segment's financial measures, Gallagher chief executive Patrick Gallagher (pictured) said of the overall group performance: "We had a strong quarter to finish an excellent year."
Group profit, which includes Gallagher's risk management segment, was up 17% to $356.8m for the full 2015 year and up 21% to $62.3m in the fourth quarter.