'We need to use companies with appropriate financial standing' – retail chief executive Janice Deakin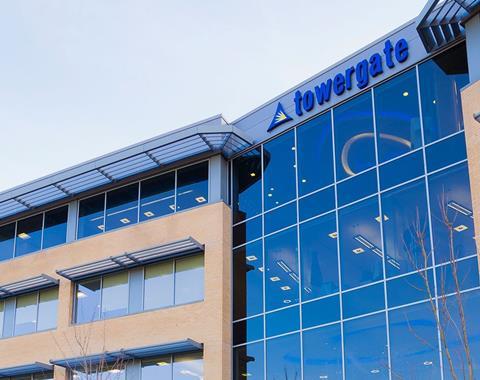 Arthur J Gallagher has instructed its regional offices not to place any new business with Towergate Underwriting and to make available alternative options for clients who are renewing, Insurance Times has learned.
In an internal note to staff, UK retail chief executive Janice Deakin said: "We have a clear obligation to our clients with regards to where we place their business; we need to ensure that we are using companies that have appropriate financial standing."
Towergate warned last week that it faced "uncertainty around operational cash flow and liquidity in Q1 2015". To avoid running out of cash, Towergate said it needed to renegotiate its financial covenants and sell non-core parts of the business. It has also received approaches to buy the whole company.
It warned bondholders: "It has to be recognised that there is material uncertainty that may cast significant doubt as to the group's ability to continue as a going concern and, if the assumptions underpinning the group's projections are not realised, the group may therefore be unable to realise its assets and discharge its liabilities in the normal course of business."
Deakin told brokers: "We need to take steps to ensure that our clients are not disadvantaged in any way over the coming weeks whilst matters resolve themselves with Towergate
"Accordingly, with immediate effect, and until further notice, we should no longer place any new business through Towergate Underwriting Agencies, including Fusion and, if renewing business, please ensure that your clients are advised of the situation with Towergate and where possible ensure alternative options are made available.
"Similarly, where you have existing business placed with Fusion, please discuss with your client to ensure they are familiar with the current situation and are aware of the information that is currently in the public domain.
"Putting our clients first is at the centre of everything we do, so please take appropriate steps to ensure you protect their interests."
Deakin stressed that the financial standing of the underwriting capacity was "beyond question" and described Towergate Underwriting's panel of insurers as "first class".
Gallagher is the eighth largest insurance broker in the UK and controls more than £1bn of brokerage after buying rival consolidators Giles and Oval, according to the Insurance Times Top 50 Brokers.
Towergate Underwriting chief executive Clive Nathan declined to comment on how Gallagher's decision not to place new business with Towergate would affect the group's cash flow situation.
"I won't discuss our relationship with individual brokers," he said.
"I've spoken to a number of brokers in the last week and in the vast majority of cases we've had nothing but support for everything going on within Towergate. We'll remember who our friends are," Nathan added.
He stressed that as a delegated authority business, risks placed with Towergate Underwriting are transferred to the capacity insurer and client money is protected.
Gallagher's move comes after £600m premium network Brokerbility advised its members to make their clients aware of Towergate's financial troubles and offer alternative quotes as a matter of precaution.
Asked about the note, Deakin told Insurance Times: "It is my job to give the right direction for this business on behalf of our clients.
"Having considered all the information in the public domain, we believe that the measures we have put in place is the best course of action while uncertainty remains."
Gallagher hired 22 people from Fusion, Towergate Underwriting's commercial arm, over the summer, including managing director Nick Wright and underwriting director Stewart Gardiner, and in August rebranded its 10 UK managing general agencies as Pen Underwriting.