Google-owned BeatThatQuote suffers blow as aggregator it powers, Argos, is taken offline following FSA crackdown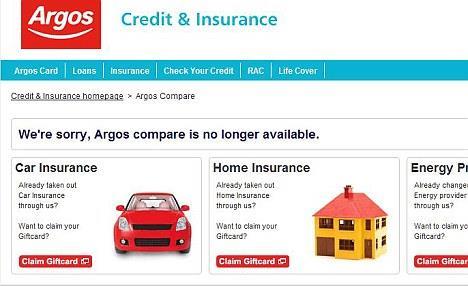 Google-owned BeatThatQuote suffered a blow after an FSA crackdown on aggregators forced retail giant Argos to take its price comparison site offline.
BeatThatQuote powers the Argos aggregator, which includes insurance products. The Argos website is currently offline, but the retail giant plans to relaunch it once a review is complete.
An Argos statement said: "Following revised guidance by the FSA regarding the regulation of UK price comparison websites, Argos has placed ArgosCompare.co.uk under review and the site is currently unavailable to new business. We are working to resolve the situation as soon as possible.
"Customers are still able to claim their Argos gift cards from previous transactions via the website, and other Argos financial services, including insurance, are unaffected and are available at www.argos.co.uk."
In October last year, the FSA came out with fresh guidance on price comparison sites.
The FSA recommended a number of actions from firms involved with aggregation, including:
A review to check which of their activities were authorised or exempt
A check on all third parties to ensure they were FSA authorised and to withdraw from the relationship if the third party is guilty of any breaches of compliance.
A review of disclosure documentation, sales procedures and terms and conditions to ensure regulatory compliance.
Put in place adequate systems and controls to prevent regulatory breaches
The FSA said it was making the recommendations, which it expected to be taken seriously, because of concerns that customers were being misled by price comparison sites. In particular, customers believed they were receiving actual quotes rather than illustrative ones.
Another bone of contention was the concern that customers were being not being given the chance to discuss all their facts, meaning any eventual claim could be rejected.
Also, aggregators were entering into white labelling deals without considering customers' exposure to financial crime.
Finally, the FSA said that customers could end up confused over where to complain and whether they have any right to go to the Financial Ombudsman Service.