Bank says tech giant's disruptive power could transform the insurance industry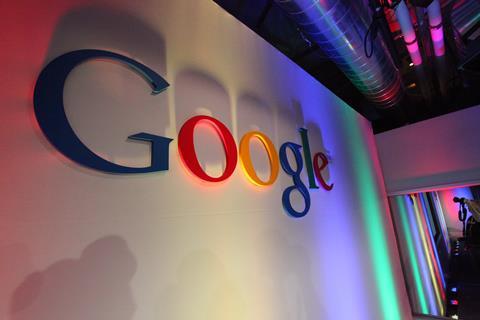 Google parent Alphabet should buy AIG and turn it into an "insurance fintech laboratory", according to Citigroup analysts.
In a 17-page note to investors, Citi said Alphabet should partner with an investment bank to buy AIG.
"We believe a tech firm needs to control the technological development and strategy of a major insurer in order to move insurance forward," the bank's analysts said.
AIG management is currently fighting activist investor Carl Icahn, who is trying break up the company and return value to shareholders. The firm has announced plans to sell some of its operations and has agreed to appoint two Icahn allies to its board.
Citi said any offer from Alphabet would be "audacious" and that it is a "very low probability event".
But there has been speculation for some time that tech giant Google, now Alphabet, could represent a disruptive entrant into the insurance industry. Google is already developing driverless cars, which will likely transform the motor insurance sector.
"We cannot understate how much could be gained by solving the insurance problem," Citi said. "Insurance is an exception throughout financial services: heavily bespoke, hard to automate, does not trade in liquid markets, and more."
Citi pointed out one major synergy between AIG and Google: AIG has decades of historical data on an extensive range of insurance lines and Google is second to none in its ability to handle Big Data.
The bank also pointed out that AIG shares are currently trading at little more than two-thirds of book value, which would make it a cheap acquisition for a company like Google, which could add substantial value to AIG's database with its technology.
Alphabet has more than $78bn cash available and a AA credit rating. AIG is currently valued by the market at $65.5bn, although any takeover interest would push that price up, perhaps towards its enterprise value of more than $100bn.