Government agrees to cut £1,200 fixed fee for lawyers; insurers vow to lower premiums; RBSI boss Geddes: "It's a step in the right direction"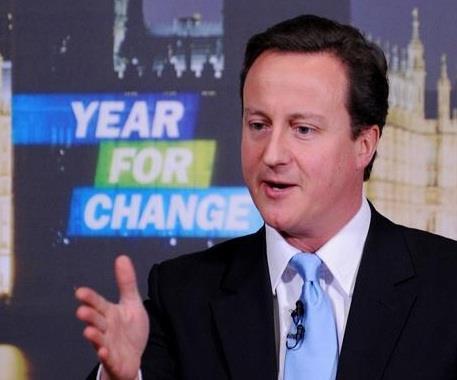 Prime minister David Cameron met with insurers, consumer and business groups at 10 Downing St yesterday evening, promising to take action to tackle the UK's compensation culture.
Details of the agreement included:
Cameron promised to cut the £1,200 fixed fees that lawyers get for a successful personal injury claim put through the Road Traffic Accident portal.
Extending the portal to cover employers' liability and public liability claims
An industry commitment to pass on the benefits of Jackson's 'no win, no fee' legal reforms
Government commitment to control the £2bn-a-year cost in whiplash claims. This will be done through tougher medical evidence, barring whiplash claims below a certain speed limit and use of technology. Government to act in the "coming months".
Insurers to tell SMEs the minimum requirements they need to cover health and safety regulations in order to get cover. Insurers will beef up fraud detection on suspect claims.
A deeper exploration of the power of telematics to control claims costs.
Cameron told representatives at the meeting there was "no silver bullet" to tackle soaring premiums, reports the BBC.
"Government has got to help sort out the legal issues, some steps have been taken by insurance companies already in terms of referral fees, [and] there's quite a lot of space for individual action - personal responsibility, not making false claims - so I think there's a whole set of issues and if we work together we can actually deliver," he said.
Direct Line Group chief executive Paul Geddes said it was a "step in the right direction".
He said: "I am pleased with the outcome of today's summit. It was a step in the right direction and puts consumers at the heart of the discussion. We are committed to working with government to help tackle the growth in fraudulent or exaggerated bodily injury claims that have helped cause insurance premiums to rise across the market."
Measures agreed by the group include insurers committing to passing on savings to customers through premium reductions, reflecting the government's commitment to reducing the current £1200 legal fee from small personal injury claims.
Attendees representing the UK general insurance market included:
ABI director general, Otto Thoresen
RBS Insurance chief executive, Paul Geddes
Admiral chief operating officer, David Stevens
Aviva UK chief executive, Trevor Matthews
Axa UK and Ireland group chief executive, Paul Evans
Zurich UK chief executive,Stephen Lewis
CBI director general, John Cridland
Co-operative Insurance director of General Insurance, David Neave
Britain is now the whiplash capital of Europe, with more than 1,500 claims a day, with people claiming for whiplash injuries sustained in the most minor of incidents.
According to the ABI the cost to the industry from whiplash claims is £2bn, adding £90 to the average premium.