Chief executive David Margrett discusses consolidator's acquisition strategy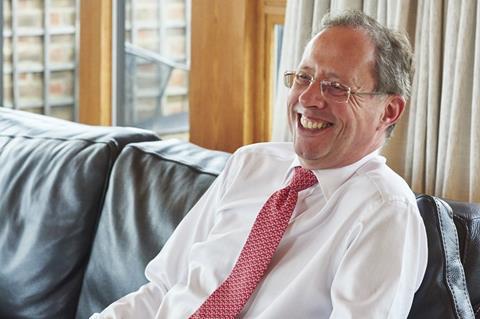 The bulk of GRP's efforts will be focused on buying retail brokers going forward as the consolidator strives to hit its target of £1bn gross written premium by 2018, according to chief executive David Margrett.
Margrett also hinted that further investors might be interested in backing GRP and said he would not rule out raising debt to fund the acquisition strategy.
Retail focus
GRP operates in three main areas – underwriting agencies, specialist Lloyd's broking and UK commercial retail broking. It now owns six UK retail brokers, but is aiming for more as it builds a network across the UK.
Speaking to Insurance Times about GRP's acquisition strategy following the release of its results, Margrett said: "The vast majority of our attention now is on building distribution on the retail segment – so regional brokers, retail, establishing the platforms and then bolting smaller businesses onto them which."
He added that there are currently five companies in due diligence and there is a "pipeline of others" that the company is speaking to.
The company will be looking at retail brokers of all sizes as it looks to build out its network. Broking chief executive Mike Bruce, who runs the retail part of the business, said: "The retail distribution has two threads to it. There is establishing the regional hubs, and then adding the smaller bolt-on spokes, and so almost by definition we are looking at businesses of all sizes."
Once the company has acquired enough regional "platforms" – larger brokers that it can act as regional hubs and do smaller deals, such as Abbey Bond Lovis – it will focus solely on smaller deals.
Margrett said: "Once we are happy that we have got enough regional platform structure we will go off the larger deals."
GRP will still look at underwriting agency and Lloyd's broking acquisitions, but they are not as big a focus as retail for now. Margrett said that if a suitable Lloyd's broking bolt-on came along GRP would do it. But added: "It it is not something I lie awake at night worrying where it's going to come from."
He also said that the company was looking at a couple of specialist underwriting agencies.
Future funding
GRP is backed by private equity house Penta Capital. Penta initially put in £55m, but has the capacity to invest over £100m. Margrett declined to say how much had been used up, but hinted more investors might be interested in coming on board.
He said: "Suffice to say that the enthusiasm of our investors remains strong, as it does indeed from potential new investors, so we are comfortable we can build the firepower we need to get where we want to go."
He would also not rule out raising debt at some point to add to the equity from Penta, but he added: "I would never see us as being hugely over-leveraged, because [debt] is a very flexible friend but a pretty tough master."