Hiscox CEO hails strong first quarter performance
Hiscox chief executive Bronek Masojada has complained of a lack of "discipline and good sense" in the insurance market.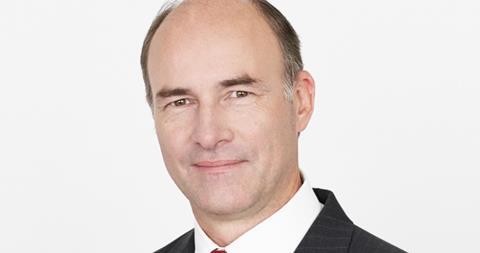 In a trading statement, Masojada (pictured) hailed the group's performance in the first quarter of 2018, but warned that, "Sadly, discipline and good sense is receding in the market, so for the rest of the year growth in big-ticket business will be more measured."
Hiscox UK & Ireland increased gross written premiums by 12.9% in constant currency to £142.8m for the first quarter, up from £125.8m a year earlier, boosted by strong contributions from personal and SME business and partnerships.
In US dollar terms, UK & Ireland GWP rose 26.8% to $197.7m
The group said investment in IT is bearing fruit as improved conversion, pricing and service fuelled good growth. The business is also benefiting from the transfer of contingency business, which includes cancellation and event insurance, from Hiscox London Market in January 2018.
Growth in direct-to-consumer business was largely driven by Hiscox's home insurance partnership with Barclays, while customer retention remains above 90%.
The company said the quarter's strong performance more than offset the impact of claims from February's 'Beast from the East' weather.
Following a period of contraction in response to challenging market conditions, GWP at the group's London Market business grew by 8.7% in constant currency to $219.8m.
GWP for the whole group rose by 20.3% in constant currency to $1.16bn
"After a costly year for catastrophes in 2017, our London Market and reinsurance businesses mobilised quickly to grasp the opportunity and grew strongly," Masojada said.
"Our long-term strategy of investing in less volatile retail lines continues to provide balance and opportunity for growth."