Deputy director general tells ABI Motor Conference that industry's reputation is in its own hands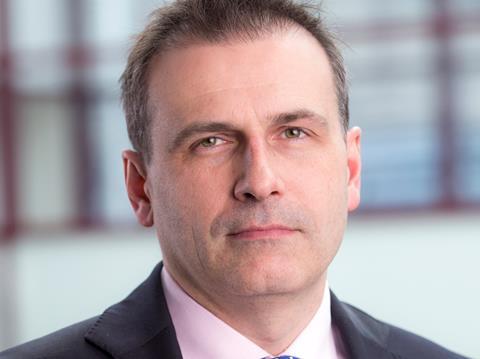 Insurers must do a better job of explaining to customers the factors they use to set rates, according to ABI deputy director general Huw Evans.
In his opening remarks at the ABI's Motor Conference this morning, Evans said that the industry's reputation was in its own hands, and that rating factors are a reputational issue for the industry.
'Worst of all worlds'
He described the current situation with rating factors as "the worst of all worlds."
Evans told delegates: "While each firm's calibration of rating factors and pricing is clearly commercially sensitive, insurers' use of factors such as age, occupation, location and previous claims history is known but not fully understood.
"This is the worst of all worlds.
"As an industry we need to be clear in our own minds about which rating factors stand up to scrutiny, and then do a much better job of explaining and defending them.
" Otherwise we run the risk that every rating factor is portrayed as a sinister use of data against the consumer, rather than something which helps an individual get a price that is fair for the type of risks they pose.
Claims, loyalty and transparency
In his speech Evans also highlighted claims, customer loyalty and transparency as key reputational issues for the insurance industry.
On claims, Evans said the straightforwardness of settling claims is "the key moment of truth" for customers and their families.
"That of course is why insurers need to continue to play a key role in cleaning up a claims industry that adds unnecessary costs onto consumers' premiums. Only by operating in system that is right will consumers begin to increase their trust in our industry."
On customer loyalty, Evans noted that customers are ignoring high-quality products at reasonable prices in favour of the cheapest possible price on aggregator sites. But he added that the industry should not blame the customer for this.
He said: "Ultimately, we have to wrestle with this rather than blame customers and seek to build the trust, transparency and business models needed to both retain more customers and gain their higher opinion in doing so."
Evans described transparency as "more vital to reputation than ever."
He said: "For a business often accused of abusing asymmetries of information, it is more important than ever that we demonstrate our comfort within a digital world in which everything is open unless there is a good reason for it not to be.
"That is why the ABI wrote to the FCA in July encouraging it to consider regulating renewal pricing statements so that last year's price is clearly put alongside the renewal quote.
"This is a good example of insurers engaging constructively to ask for a consumer-friendly measure to be enabled and I hope when the FCA has completed its current behaviour research it will be able to take this forward."