Current director general Otto Thoresen will step down from the role in February 2015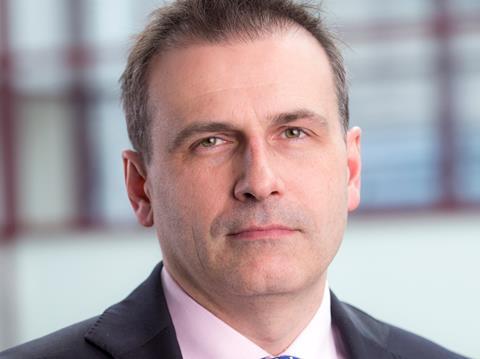 Huw Evans is set to replace Otto Thoresen as director general of the ABI in February 2015 when Thoresen leaves to join the National Employment Savings Trust (NEST).
Evans joined the ABI in 2008 as director of policy before becoming deputy director general in October 2013.
ABI chairman Paul Evans said: "The Board were unanimous in their support for Huw's succession, noting the key role he has played in driving the policy agenda, but also in his determination to enhance further the efficiency and effectiveness of the ABI. Having worked closely with Huw over recent years, I am confident that his personal energy, his knowledge of this industry, and his strong focus on both member and customer outcomes, will provide for excellent stewardship for the ABI over the coming years."
Ahead of his appointment, Evans said that changing regulation would be a key challenge in the future, and called on the industry to work together to help the ABI be more effective in its policies and lobbying.
"In the current environment of high levels of regulatory and legislative change across the insurance sector, the need for an effective trade body is greater than ever - there is huge value to be gained from collaborative efforts on key policy issues," he said. "My experience of working with ABI members on issues as varied as Flood Re, pension reform and the ageing society has shown me the power and potential of what we can achieve as an industry when we work together."
Aviva UK and Ireland chief executive Maurice Tulloch, who chairs the ABI's general insurance council, said: "I would like to thank Otto Thoresen for his personal commitment during his time with the ABI and I wish Huw Evans every success with his appointment as Director General.
"I have worked closely with Huw during the past year and I know his experience with the regulator and government will serve the ABI well. I am confident that under his leadership the ABI will continue to modernise and tackle the issues that matter most to our industry and its customers."