New initiative to be chaired by Law Commissioner David Hertzell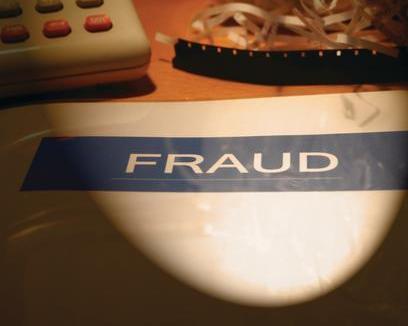 The government has launched a taskforce to examine insurance claims fraud.
The new initiative was announced by Secretary of State for Justice Chris Grayling at the ABI Motor Conference in London yesterday. The taskforce is part of a package of initiatives, including a whiplash medical reporting portal.
Law Commissioner David Hertzell will chair the taskforce. Hertzell will invite representatives from the insurance industry and the legal profession to participate in the taskforce, which is expected to report interim findings by March next year.
The taskforce has been set up to look at issues that contribute to claims fraud.
One is the perception among some consumers that the insurance industry is fair game and that submitting fraudulent claims is a legitimate way to make money.
It will also look at whether there are any practices of those involved in the claims process – including insurers, lawyers, claims management companies and other intermediaries – that fail to deter claims fraud.
In addition the taskforce will examine whether there are any aspects of the current legal framework that could be strengthened to prevent claims fraud.
The industry has welcomed the taskforce.
LV= general insurance managing director John O'Roarke said: "Historically insurers and personal injury lawyers have been on different sides of the argument and this is the first time we will be working together to achieve a common goal. If successful, this taskforce could achieve great things for our industry and beat the growing compensation culture."
Aviva UK and Ireland general insurance chief executive Maurice Tulloch said: "The proposed insurance claims taskforce is very welcome, particularly its focus on whiplash. Whiplash compensation is a driving force behind the claims culture in the UK, creating incentives for bad behaviour by fraudsters, unethical claims management companies and tempting some to exaggerate their injuries for financial gain.
"The taskforce will combat the rise of organised gangs which are largely behind the surge in motor insurance fraud. Aviva has seen a 21% increase in organised fraud over 2013, contributing to a record number of fraudulent motor claims. More than 50% of motor injury claims fraud detected by Aviva is now from organised sources."
AXA UK claims manager David Fisher described the taskforce as "a step in the right direction".
He said: "In examining the motivations behind fraudulent activity, the advisory panel can help to drive genuine reform of the whiplash claims process. However, the taskforce must have direction and be given the backing of both the Treasury and Ministry of Justice to make bold recommendations."