MedCo will be fully operational on 6 April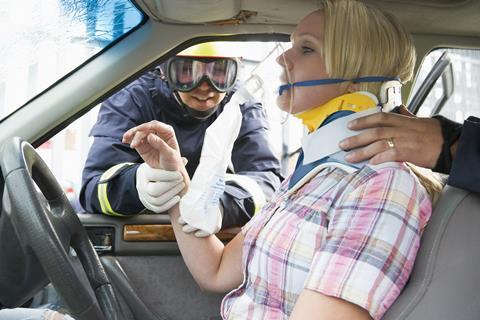 Insurers and claimant lawyers have been invited to register for MedCo, the government's new medical reporting portal for whiplash claims.
MedCo, which was revealed at the ABI Motor Conference in December by Justice Secretary Chris Grayling, is expected to be fully operational on 6 April.
It was initially expected to be up and running on 1 April.
Insurers and claimant lawyers are registering as commissioners of medical reports.
Under the scheme, only medical reports sourced through MedCo will be accepted as evidence in support of whiplash claims.
Independent MedCo board chair Lorraine Rogerson said: "This is an important milestone for delivering the software underpinning MedCo. The MedCo Board encourages firms to register now, to avoid a last minute rush before the start of the new system on 6 April".
MedCo will also require the medical experts and reporting organisations that produce the reports to sign up to the system. They will be invited "at a later date", MedCo said.
"The board is aware that concerns have been raised about the criteria against which medical reporting organisations will be evaluated. These criteria are a policy decision for the Ministry of Justice which we anticipate receiving shortly."
Grayling announced MedCo as part of a package of measures aimed at cutting insurance claims fraud, which also included a claims fraud taskforce.
Join the debate in our new LinkedIn specialist discussion forums