The ICO said that Kwik Fix Plumbers had harassed vulnerable indivisuals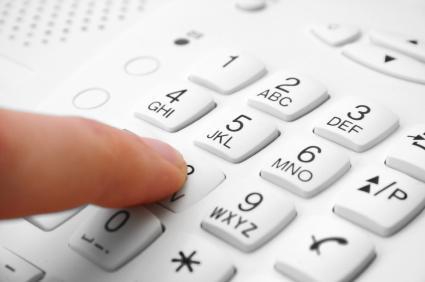 The Information Commissioner's Office (ICO) has fined a plumbing company that sold boiler insurance £90,000 for making nuisance calls and "harassing" vulnerable individuals.
In several cases, the calls resulted in older people paying for boiler insurance it appeared they didn't need.
Croydon-based Kwik Fix Plumbers, formerly known as Boiler Shield Limited, was the subject of 214 complaints to the ICO and the Telephone Preference Service (TPS).
The complaints were received between 1 July 2013 and 31 March 2014, with many of the reports being made by relatives of elderly people or those suffering from Dementia or Alzheimer's.
During the investigation, it was discovered that a number of complaints were from, or on behalf of, subscribers who were either elderly or suffering from Dementia or Alzheimer's.
The recipients of the calls were already registered with the TPS and had not previously consented to being called by the company.
TPS runs a register designed to reduce unsolicited sales calls. Firms can be fined for ignoring the list.
But Kwik Fix Plumbers Limited continued to contact these people in breach of the law, the ICO added.
The ICO's investigation found that Kwik Fix Plumbers Limited had no process in place to stop calls being made to people registered with the TPS, and was unable to provide evidence to show people had overridden the TPS by agreeing to receive live marketing calls.
The company also failed to provide their employees with sufficient guidance or training on how to comply with electronic marketing rules.
ICO head of enforcement, Stephen Eckersley, said: "The actions of this company are truly despicable. Contacting anyone registered with the TPS without their consent involves breaking the law, but harassing vulnerable people is disgraceful. We had no choice but to take action.
"We will continue to work with Trading Standards and the police to protect vulnerable people from these types of calls and take enforcement action against those responsible for breaking the law."
Join the debate in our new LinkedIn specialist discussion forums