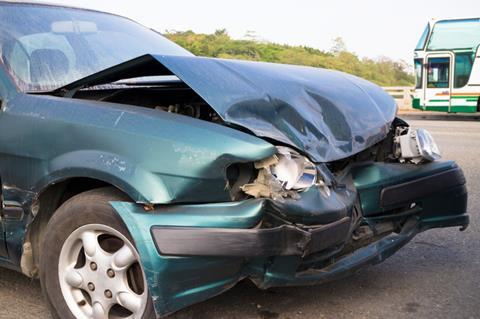 A man and a woman have been arrested on suspicion of conspiracy to defraud and money laundering as part of an investigation into a suspected "crash for cash" gang.
The case was referred to the Insurance Fraud Enforcement Department (IFED) after the Insurance Fraud Bureau (IFB) found several suspicious links between collisions and insurance claims in the Birmingham area.
The 36-year-old man and the 28-year-old woman were arrested on 5 July and questioned at a West Midlands police station before being released on bail.
Officers also spoke to a man who attended the police station voluntarily.
IFED has so far identified seven induced collisions connected to the gang.
IFB director Ben Fletcher said: "Crash for cash scams have a real impact on society – lives are put at risk and ultimately honest policy holders are paying the price."
IFED detective constable Paula Doyle said: "It's important that the public are aware that there are still criminals out there who are prepared to deliberately cause them to crash into them in order to submit fraudulent insurance claims against their insurance companies.
"Drivers should be wary of this and if you have any suspicion that you've been targeted in this way, you contact the police and your insurance company straight away."