Employee charged over suspected leak of confidential information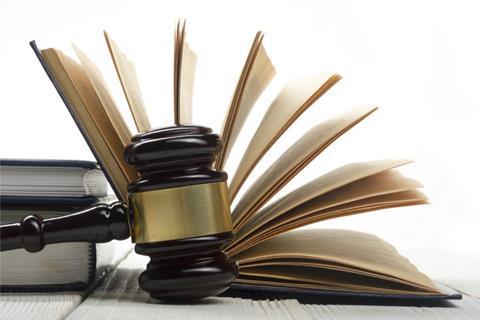 Officers from the Insurance Fraud Enforcement Department (IFED) have charged two people over a suspected data leak from a former LV= employee to a claims management company.
IFED said it is the first time its officers have charged suspects with offences under the Bribery Act.
Former LV= employee Aisha Elliot, 23, from Yeovil, was charged with offering a bribe and claims management company employee Stephen Karl Oates, 26, of Bournemouth was charged with receiving a bribe.
Both appeared at Bournemouth Magistrates Court on 16 September and have been bailed to appear at Bournemouth Crown Court on 20 October.
IFED detective chief inspector Oliver Little said: "This is a significant investigation for IFED and the first time that we have charged suspects with bribery offences.
"Fraud within the insurance industry is taken extremely seriously – whether it's members of the public looking to submit false claims for a profit, or indeed members of staff that think it is acceptable to sell on customer data.
"We have worked closely with LV= to progress the case and we've issued warnings to the wider industry about unscrupulous fraudsters who will target insurance staff to try and get customer data and information from them."
LV= claims director Martin Milliner said: "We've worked closely with IFED and are fully supportive of its use of the Bribery Act to bring these individuals to court. The fact this matter has been referred to Court hopefully sends a message that LV= and the rest of the insurance industry takes bribery extremely seriously.
"Data protection is of paramount importance to us and we have rigorous internal systems in place to detect fraudulent activity. As a result, we were able to conduct a swift and thorough internal investigation which resulted in our employee's case being passed to IFED.
"Bribery and fraud are serious crimes and we will always seek to bring offenders to account whether they are an unscrupulous Claims Management Company or a rogue employee."