Fraud crackdown succeeding, says ABI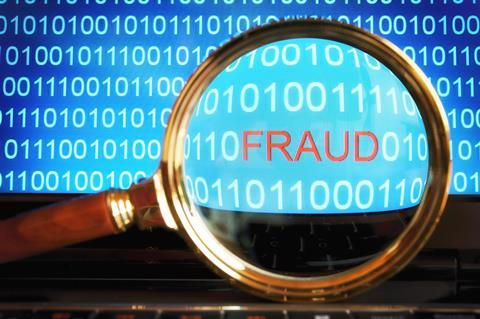 Insurers are uncovering 2,500 frauds worth £25m every week, according to figures from the ABI.
The industry body hailed the insurance industry's crackdown on fraud as a success as it pointed to a one-third rise in the number of liability insurance frauds, such as 'slip and trip' claims.
And it pointed to the lengthy jail sentences fraudsters are being handed down, including a luggage cheat jailed for two years and a bogus death claim that led to a seven year jail sentence.
During 2015, insurers detected more than 130,000 fraudulent claims, up 6% on 2014. These frauds were valued at £1.3bn, down 3% on 2014.
The number of dishonest liability insurance claims detected rose 36% to 26,900, with their value up 14% to £391m.
Dishonest motor claims fell, but remained the most common frauds and were still the highest in terms of value - 70,000 detected, down 2% on 2014, with a value of £800m, down 10%.
The decline reflected improved management of frauds within the industry, and the work of the Insurance Fraud Bureau (IFB) and the Insurance Fraud Enforcement Department (IFED), the ABI said.
While the value of property frauds uncovered continued to fall - down 2% to £107m, the number of detected frauds at 27,500 rose by 7%. Opportunistic property fraud remains an ongoing threat, the ABI said.
"Insurance cheats do not lack nerve or ingenuity, which is why there will be no let-up in the industry's commitment to protect honest customers," said James Dalton, ABI's director, general insurance policy.
"The scale of frauds uncovered shows that the industry's £200m a year investment in tackling fraud is paying dividends, as is the collaboration with the Insurance Fraud Bureau and the Insurance Fraud Enforcement Department. And the industry is working hard with the Government to implement the recommendations of the Insurance Fraud Taskforce to make the industry even more resilient to this crime."