False flood claim lands fraudster with huge bill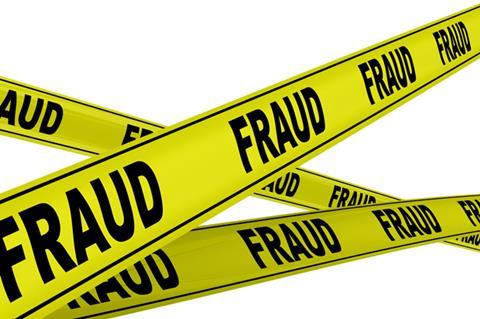 An insurance fraudster from Leicester has been ordered to repay Direct Line Group more than £56,000 he received in a bogus flood claim, or face six months in jail.
Sundeep Patel, 43, was given an eight months sentence, suspended for two years for the fraud, and was given three months to pay back £56,456 to the insurer or face jail time.
He was also ordered to carry out 80 hours of unpaid work.
The case was flagged to detectives from the City of London Police's Insurance Fraud Enforcement Department (IFED), after it emerged that the flood damage he was claiming for actually occurred the day before he took out the policy.
On 29 July 2013, Patel contacted Direct Line Group (DLG) to take out a home insurance policy. He was asked the usual set of questions, which included whether his property was flooded, to which he answered "no" and a policy was put in place.
The following night, Patel told DLG that his cellar had just been flooded.
The claim was initially dealt with as genuine and temporary accommodation was provided to Patel and his family, and remedial work and repairs were commenced.
But when DLG contacted Severn Trent Water, it emerged that Patel reported the flooding to them the day before he took out the policy with DLG. Contractors also visited Patel's house on the morning of 29 July and took pictures of the damage – again just prior to Patel taking out the home insurance policy with DLG.
After the fraud was uncovered, DLG halted any further payouts on the policy. But it has already incurred costs of over £56,000 for the remedial works and accommodation.
IFED detectives found that Patel's previous home insurance policy had elapsed on 23 May 2013, meaning he was without home insurance cover for just over a month before he took out the new policy with DLG.
"Patel lied when he took out the policy and then lied again when making the claim to try and shift the cost of repairs on to Direct Line Group," said IFED detective constable Pete Gartland.
"Quite simply, lying to insurers when you take out a policy or when you make a claim is fraud, it is a serious criminal offence and is not worth the risk. Patel now has a criminal conviction and also has to sell his home to pay the money back or face time in jail."
DLG's head of counter fraud intelligence Mike Brown said, "This was a clear case of Fraud. Mr Patel deliberately lied in order to secure a home policy in an effort to cover the costs of repair to his property. Patel's sentence should serve as a stark warning to those that seek to commit insurance fraud in the future."