Police's power to define a riot is a 'conflict of interest', say insurers and brokers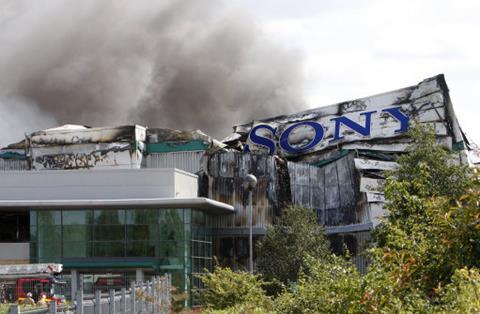 Insurers and brokers still have concerns about the planned reforms to the Riot (Damages) Act despite winning a key concession.
Following a consultation about the planned reforms, the Home Office today published the draft Riot Compensation Bill, which scraps a controversial proposal to limit the amount commercial insurers can recover from police when they pay claims to companies that have suffered riot damage.
The original proposals said insurers could only be compensated if the firms whose riot claims they paid had annual turnover of £2m or less.
But under the new draft the £2m turnover cap has been replaced with a £1m limit on the size of the claim. If a riot damage claim exceeds the £1m threshold, police will not compensate the insurer.
The industry has welcomed the change. The ABI estimates that under the revised proposals, 99% of the commercial property claims for material damage from the August 2011 riots would have been covered, compared with 33% under the old proposals.
ABI general insurance manager Mark Shepherd said: "We are pleased that the government has listened to the views expressed in the consultation to bring an outdated Act into the modern day, and made a sensible move forward from an arbitrary turnover cap on the type of businesses that can claim, to a £1m per claim limit.
"The ABI highlighted that the previous proposals would have left all but the smallest of firms able to claim compensation and could have created problems for businesses taking out riot cover as part of their property insurance."
'Conflict of interest'
But the industry still has concerns about the reforms. The draft bill says Police and Crime Commissioners (PCCs) will decide whether an event is a riot. The ABI described this as a conflict of interest because PCCs are liable for the cost o riot damages.
Biba agreed, saying it is "dismayed" that PCCs will retain the power to define a riot.
Biba executive director Graeme Trudgill said: "It should be down to an independent body to decide if the claim was caused by a riot, not the Police and Crime Commissioners.
"This is fundamentally a conflict of interest. If the police cannot maintain the peace then they should be liable to those victims who will rely on the compensation to get their businesses back up and running."
The ABI is also concerned that the draft bill oes not appear to cover loss of trade for businesses, loss of rent for landlords or alternative accomodation costs resulting from a riot.
Biba said it disagreed that cover for motor vehicles is only available under the proposals where riot damage is not insured.
Join the debate at our Insurance Times Claims Forum on LinkedIn.