Lack of government action in flood risk areas will have severe impact on the sector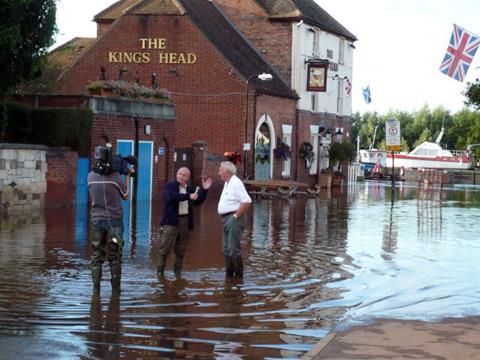 The insurance industry has been warned that it faces spiralling increases in flood-related losses, further raising the stakes in its poker game with the government over future handling of the issue.
The landmark UK Climate Change Risk Assessment (CCRA) report, published last week, warns that major decisions are needed within the next five years on flood defence funding to prevent the risk of a nearly 10-fold increase in annual losses.
The CCRA predicts that annual losses in England and Wales owing to flooding could increase from the current average of around £1.2bn to up to £12bn by the 2080s unless swift action is taken to adapt to the consequences of global warming.
The report bases this estimate on the assumption that average winter rainfall volumes could increase by between 3% and 70%. It also forecasts that sea levels around the country could rise by 20cm-70cm by 2095.
The report says: "Major decisions on overall levels of funding and on the need for specific schemes will be required before 2020 to ensure the UK is prepared."
Flood and coastal erosion risk management is an area where there is the greatest need for action within the next five years, the report says.
It says the consequences of inaction will have a particularly severe impact on the insurance sector, with a knock-on effect for the availability of mortgages in flood risk areas.
In a separate report, a group of MPs has warned that government cuts have left five million UK homes at risk of flooding.
The Commons Public Accounts Committee said that cuts have left a "big mismatch" between money available for flood defences and what is needed to maintain flood protection.
ABI director-general Otto Thoresen warned the government that it must provide adequate funding if the replacement for the statement of principles is to be agreed.
Pass notes: Flood defences
Why is this report's timing important?
The report appears just under 18 months before the statement of principles agreement between insurers and the government ends. From July next year, policies will have to reflect the end of the agreement, under which insurers agree to supply flood cover as part of standard policies in return for a government commitment to increase flood defence funding.
What about its replacement?
The government and the ABI have been negotiating about flood insurance arrangements after the statement of principles ends, but no agreement
has yet been struck.