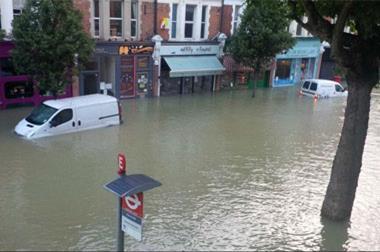 Inet 3, a specialist property managing general agent (MGA), has launched its Flood Re solution for non-standard home risks.
The launch was supported by a new broker learning hub designed to assist brokers with product knowledge and competency through an online, tailored training programme.
Inet3 brokers will have access to property coverage for non-standard risks with cover underwritten by AXA.
Inet3 chairman Catherine Bell said: "Our Flood Re solution is the result of a collaboration between likeminded and passionate organisations. It responds directly to the needs of brokers keen to offer a solution to clients who have faced extreme difficulty getting insurance."
Bluefin Network Broker Partners are the first to access the solution and Learning Hub.
Bluefin Network director Duncan Pagan said: "Flood Re will be a significant change in the sector and so we are delighted to work with inet3 to enable brokers to offer improved solutions to customers affected by flooding. Brokers that benefit most from these changes will be those that are knowledgeable and proactive in reaching out to the right customers."