Canopius chief executive to take new post in January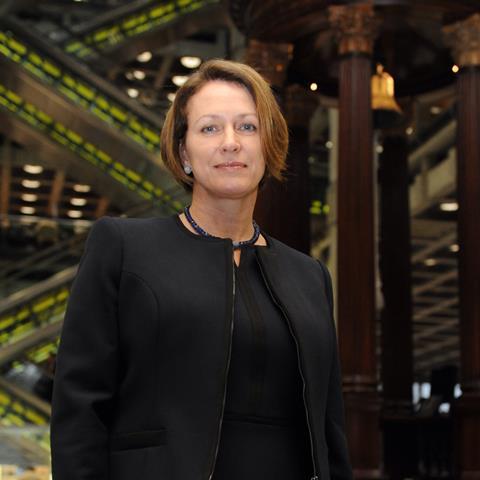 Inga Beale has been appointed chief executive of Lloyd's and will succeed Richard Ward in January.
Beale has three decades of international insurance and reinsurance experience and is currently group chief executive of Lloyd's managing agent Canopius.
Before Canopius she spent four years at Zurich Insurance, including a period as global chief underwriting officer, and led a turnaround of Swiss reinsurance company Converium as chief executive, before it was acquired by SCOR in 2007.
She started her career as an underwriter with Prudential before spending 14 years in a variety of international roles for GE Insurance Solutions.
Lloyd's chairman John Nelson said: "I am absolutely delighted that we have appointed Inga as chief executive. She has 30 years' experience in the insurance industry. Her CEO experience, underwriting background, international experience and operational skills, together with her knowledge of the Lloyd's market, make Inga the ideal chief executive for Lloyd's. I very much look forward to working with her."
Beale said: "Lloyd's is already an international leader, but this unique market has an extraordinary opportunity to increase its footprint and to cement its position as the global hub for specialist insurance and reinsurance. I'm looking forward to working with the Lloyd's team and the wider market to deliver a strategy for profitable and sustainable growth alongside Lloyd's robust market oversight."
Canopius executive chairman Michael Watson will assume the group chief executive role, subject to regulatory approval.
Watson said: "I congratulate Inga on her appointment and offer her our thanks for her valued contribution over the past two years and our best wishes for her new role. She leaves Canopius, which has just celebrated its tenth birthday, as a strong and successful business with an experienced management team and a clearly defined strategy for profitable growth."
Lloyd's Market Association chief executive David Gittings said: "The Lloyd's Market Association welcomes the appointment of Inga Beale as the new chief executive of the Corporation of Lloyd's. We wish her all the best in her new role and look forward to working with her on behalf of our members, the Lloyd's managing agents and members' agents."