Gallagher will likely turn its attention to UK acquisitions again once Covid settles
By content director Saxon East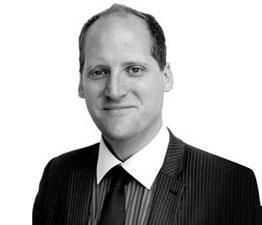 Saxon East is content director at Insurance Times
Last year Gallagher passed another landmark as its net operating casfhlow surged past the billion pound barrier.
Bolt-on acquisitions have enabled Gallagher to grow successfully; its investors have enjoyed excellent total shareholder returns - dividends are consistent and the share price has climbed impressively.
Barring the bumpy publicity during the Ardonagh court battle, Pat Gallagher and his team are managing the company very well.
Facing break-up, the long-suffering shareholders at Aviva can only dream of such returns.
The Chicago-based broker has an abundance of cash for acquisitions, and when Covid settles, it will surely look again at the UK.
So where could it turn to next?
PIB is in the sweetspot for a Gallagher acquisition. The first graph below shows Gallagher's free cashflow (net operating cashflow minus capital expenditure).
The second graph shows the added cost of the three major UK acquisitions - Giles, Oval and Stackhouse Poland.
It's clear that Gallagher is very comfortable making these UK acquisitions.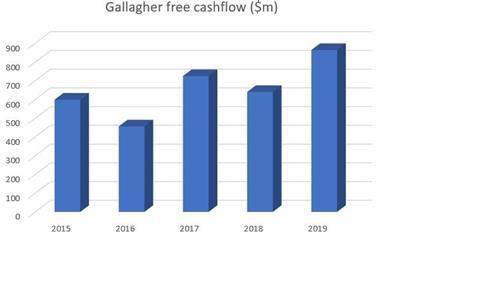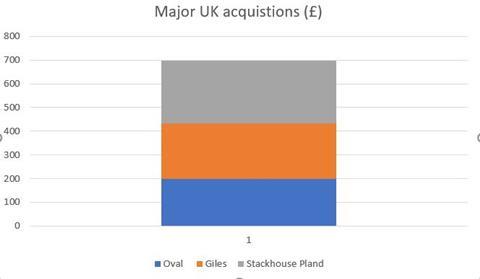 PIB's latest earnings reached £26.2m. Even on a rich x13 multiple, these would easily be in Gallagher's reach. Gallagher has nearly a billion in free cashflow, and also has the options of raising more debt seeing as it has fairly conservative leverage.
Another option is to finance deals partially with shares.
But does the shoe fit?
PIB has acquired a number of MGAs which potentially could be shoehorned into Gallagher's Pen Underwriting.
It has also acquired a number of specialist brokers, and with Gallagher having a wide appetite in serving UK customers across SME/Corporate/Personal Lines, these could be made to fit into the brand.
The other questions are around the cultural fit, the level of integration and of course, price.
With Carlyle's current deal with PIB ending next year, the dots join together well.
Will the deal happen? Watch this space.