Chapman & Stacey's managing director Paul Wingfield talks to Insurance Times's Savan Shah as the Covid-19 pandemic continues and its staff remote work to continue providing a full service to its broker partners
The MGA Survey is open to UK brokers, during these testing times we will be speaking to MGAs on how they plan to support brokers and on how the services they offer stand out in this time of disruption.
Here, we speak to managing director Paul Wingfield, from Chapman & Stacey, a managing general agency and underwriting agency, on these areas.
What message do you have for your broker partners during the Covid-19 virus pandemic?
The main thing would be that it is most important to keep safe and well and to assure our brokers that our services will continue fully in all underwriting and claims functions. Our staff are well protected and working remotely as appropriate, and all our third-party services such as loss adjusters are also set up to continue full services during this difficult time.
Please tell our readers about the standout products and value-added services you provide currently?
Our genuine USP is our speed of response and our appetite for unusual and miscellaneous risks. Firstly, we really are that market for the risk that needs to go on cover now, be it standard, non-standard or complex. We do of course write a 'vanilla' risk range as well and are happy to compete toe to toe with the composites, but again, a genuine USP would be miscellaneous and the stuff that does not fit in underwriting pigeonholes.
As examples, we love smaller liability risks ranging from bespoke makers and artists or unusual products manufacturers to hirers of the unusual or contractors in unusual or high hazard places. We can accommodate 100% US exports including Amazon traders, manual work overseas, or non-standard construction, or hazardous locations, etc.
Please tell our readers why you feel the underwriting process used at your MGA stands out?
We use high levels of technology to facilitate distribution, but the vast majority of the underwriting is done by our people, so we do understand the risk and the pricing needed to secure. We can adjust risks that do not quite 'fit', for those brokers who like to trade via comparison software platforms designed to auto rate 'standard risks', such as PowerPlace or SSP's Commercial E-trading platform. Predominantly we have a full flexibility via our direct underwriting platform.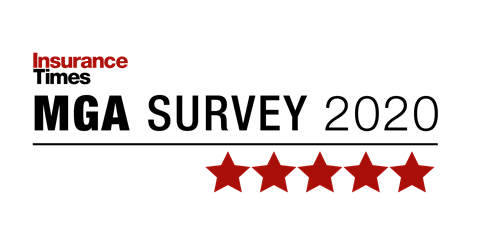 Please could you tell our broker readers about your claims process?
We consider claims as an important part of our brand image and market perception, with the best settled claim being one settled quickly and accurately. Of course, there are occasional claims that are not settled, but it is equally important that these are dealt with quickly accurately and fairly as well. We aim for a same day turnaround on all decisions & payments.
There are concerns of the potential scenario of the reduction or removal of capacity from an MGA. Should brokers have this concern whilst working with your MGA?
All of our current supporting insurers have backed us with long period delegated authority, ranging from an 'open ended' authority, a five-year authority, and other authorities of longer than 12 months. Markets and appetites do change but we have close long-term relationships with all our current support.
Generally, how would you rate the reputation of the MGA market?
The MGA market helps provide a broader insurance marketplace, which in its turn does play a part in enforcing competition in terms of pricing & service levels, as well as driving technology and innovation. In practical terms, in order to add value for their insurer supporters, MGA's specifically need to add something just to exist in the distribution chain. Sometimes this is just extra distribution, but often it is knowledge, innovation or a speed and flexibility that is very difficult in a large corporate insurer structure. MGA's need to work constantly to add value to the insurance chain and thus in general, they are valuable, forward thinking, efficient and extremely positive additions to the insurance marketplace.