There's 'an amazing opportunity ahead' for the next generation planning a career in insurance, said expert panel
Insurance2025: Where the insurance sector currently lacks younger talent, "real flexibility around each different team member" will be crucial to avoid staff "migrating to a company that suits them better", said Tysers Insurance Brokers client executive and Biba young broker ambassador Bethan Perris.
Perris was speaking during a 'Future of Work' themed panel discussion at Insurance Times's virtual Insurance2025 event, alongside Ian Hughes, chief executive of Consumer Intelligence, and Tom Storer, operations leader for Marsh Commercial's UK North region.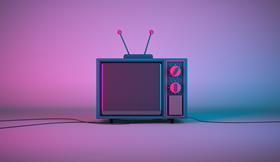 She continued: "The younger members of staff, in my opinion, learn so much from being in an office environment – overhearing phone calls, being able to turn your head and ask a question, rather than set up a phone call for someone more senior.
"I think we'll start to see talent migrating to a company that suits them better if their company isn't flexible with them anymore.
"There's other things that go into working from home as well – lower childcare costs, lower travel expenses. All of these feed into your out of work experience of your day job, so I think things like this needs to be really focused on by all companies going forward."
Earlier this year, social purpose organisation the Behavioural Insights Team (BIT) collaborated with job site Indeed to deliver a randomised controlled trial (RCT) on flexible working.
Around 20 million job applications passed through the trial, making it one of the largest published social policy trials.
The research revealed a 30% increase in applications for jobs that were advertised as flexible.
Drawing a line for work-life balance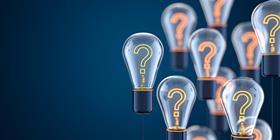 Although the demand and appetite for home working has increased as a result of the pandemic, there are important considerations around staff wellbeing that must be taken into account, continued Perris.
For example, at the start of the Covid-19 pandemic lockdowns last year - when the government told employees to work from home rather than travel - Perris said her work-life balance improved as she relaxed into working at home. However, "after a while, the wind kicked in".
She said: "This whole nine to five work, it's not nine to five - it's almost 24 hours unless you're asleep.
"If [flexible working] is going to be continued, people are going to need to monitor their own work-life balance and make sure that [they] do draw a line in the sand."
Hughes added that he is also "brutally aware" of this issue and has "lost team members in an output working environment" because of employees needing more structure to avoid blurred lines between work and home.
This is especially true for younger people starting out in the industry, who may feel that they must work additional hours to prove their capability.
He continued: "As an employer, you are like 'that's great' because to some extent this is fantastic, but in other ways I just lost a really good team member because they were burning out.
"It does start up the duty for us as an employer and for us as managers to go 'look, we care about you as an individual. We care about you as a team member and, therefore, we care regardless of where you are in the world – you should not let work bleed into the rest of your life because we need you to be the biggest person you can be'."
Heightening opportunities
The challenge for team leaders to go the extra mile for employees during the current Covid climate, however, is not to be underestimated. Storer said that he does "find it difficult sometimes" to "do that extra Zoom [call] just to check in on people" as a result of video chat fatigue.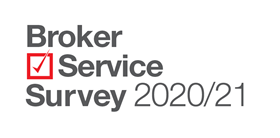 He continued: "I'm a big fan of a hybrid approach. I'll definitely be still going back into the office, catching up with people.
"Just that chat, what's going to happen in Line of Duty, it's massive. So that hybrid agile approach, you've got to weigh your pros and cons and I think there's a real opportunity in the middle."
To improve working from home, Marsh have implemented 'Wellbeing Wednesdays'. Employees have also been given additional time off and early finishes, as well as mental health first aid training, which is offered internally and to clients.
Storer said: "We are a people-based industry.
"There's great opportunities across the industry in different roles, different disciplines, whether that's in broking, underwriting specialties, there's so many different roles and interests.
"Everyone has the opportunity to study on the job qualifications and become a chartered professional in financial services - and that's regardless of your educational background."
Hughes added: "If you want a career, this is a great place to start.
"You won't be here because you can't find another job and that's [the] reason why you have a career in insurance. You'll be here because there's so much exciting stuff going on in the next 20 to 30 years – there's an amazing opportunity ahead."

Insurance2025: Insurance Industry Keynotes, 2021
1

2

Currently reading

'Flexibility' is key in gaining and retaining young talent – Tysers Insurance Brokers

3

4