NBS Underwriting's managing director, Steve Cowman, provides an overview of the factors impacting MGAs today and explains what his firm has been up to over the last 12 months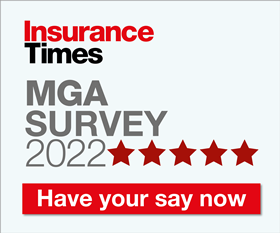 As UK brokers respond to this year's MGA Survey, Insurance Times speaks to MGA leaders about the challenges they are facing - both now and in the future.
Here, Insurance Times catches up with Steve Cowman, managing director of NBS Underwriting.
The 2022 MGA Survey aims to investigate the service levels of MGAs over the last 12 months. How has your MGA adapted to the challenges it has faced in the last year?
Service is priority number one for NBS Underwriting and has been our main focus for the last two years.
The Covid-19 pandemic highlighted many flaws in the market's distribution model, to the huge detriment of brokers and, in turn, their customers. We needed to develop a consistent business model that brokers could rely upon - we got the fundamental basics right and repeated it.
We are open for business - our renewals go out four weeks in advance and new business quotes are either immediately automatically generated or underwritten within two hours. Consistency is key, as well as delivering a reliable model to our broker partners to make their lives easy.
Over the last year, it has been really important for NBS Underwriting to improve its communication channels. Our phones are answered within three rings, we have our online chat facility constantly manned during business hours and our technology embraces communication.
However our brokers want to engage, we have a solution. We appreciate there are many challenges facing our broker partners right now - trading with NBS Underwriting shouldn't be one of them.
There has been a huge drive across the industry to ensure digital capabilities are in line with customer expectations. What has NBS Underwriting done around digital innovation?
Digital distribution has been at the core of our business model since 2012. Our ambition was to make our brokers' lives easier using bespoke distribution technology, while also using that same technology to manage our delegated authority from cradle to grave.
Protecting our insurer partners is vitally important - this focus has helped cement the longevity of these relationships. Being in control of our technology allows us to be agile and take advantage of market conditions.
Building, adapting products and delivering these to market quickly is a huge advantage that sets us ahead of the competition. We've had great results when working with specialist brokers and building bespoke white labelled schemes for them using technology as the distribution.
A big focus right now is to increase the percentage of business we write that is automatically quoted, therefore fulfilling brokers' needs immediately. Empowering our technology to underwrite more cases immediately allows our underwriters to focus on more complex cases.
Data is an area where we have improved our offering. Ensuring that our technology provides endless data helps direct the way in which our business develops. It's vitally important to demonstrate to our capacity providers that we learn and evolve quickly using data.
We look at hit and conversion rates, claims trends, rating strength and many other factors - these determine how we react to the market and all of this is done prior to any capacity involvement, which allows insurers to trust that we have the profitability of the products at the forefront of all we do.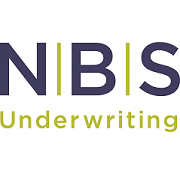 Why should brokers stick with MGAs in the ongoing hard market?
I believe that the days of MGAs being purely used for niche and non-standard risks are behind us. While we can specialise in these areas - and do them extremely well - there is a move towards more vanilla risks also.
MGAs can now compete with the large insurers directly. By utilising technology, we can ensure that the speed of delivery and communications are better, in addition to providing access to underwriters who are empowered to make decisions way beyond what insurers can offer.
We are in an age where we need to ensure we make trading seamless and easy – brokers have many challenges now with regulation and compliance, so trading shouldn't be a headache.
If MGAs can provide a quick and efficient service, distributing quality products which are competitively priced and then repeat, time after time, the broker market will flock to MGAs.
It's also worth pointing out that MGAs can adapt to market conditions much quicker, to develop and build new products in areas lacking capacity. Working hard with our partners and utilising the talent we have, we can identify opportunities and deliver a solution in weeks rather than years. This unrivalled value will ensure MGAs are a staple part of the market moving forward.
There continues to be market-wide concerns around the potential reduction or removal of capacity from an MGA. What are your views on this topic?
NBS Underwriting is in the very privileged position of having a five-year capacity deal with our major insurer partner, as well as having long-term relationships with all other A rated carriers. We are also about to announce another major name joining our insurer panel.
Our success with capacity is directly linked to how we manage it. Longevity is key and we ensure this is done by being proactive and understanding our data better than our insurer partners do - down to the minutia detail within every product.
Spotting trends, issues and opportunities quickly keeps us ahead of any issues and ensures our capacity is more than happy with our overall performance. By demonstrating we can manage capacity in the correct way ensures long-lasting partnerships.
NBS Underwriting has a team of people empowered to review our data and deliver solutions accordingly - whether this be claims data, rating strength or loss ratios. Our strategy is managed weekly to ensure maximum effect. All of this links to having a system capable of providing the information and a team capable of manipulating our distribution technology in the time frames necessary.
Lack of capacity will always be the number one issue with MGAs, but if it's managed correctly and transparently, there should be no issues.
Based on last year's survey, as well as other research, what has been the impact on your service or product development?
The biggest takeaway from the previous survey was the issues surrounding service levels. Brokers need ease of transaction - it's really that simple.
We are confident that the products we offer add value and we can see the demand increase - the key is to make the transaction of these products as quick and easy as possible. Make sure your staff are available and empowered to make decisions quickly and consistently. Becoming a reliable MGA will ensure growth year-on-year.
Our engagement with brokers has improved around areas where they struggle and we have been able to develop products and solutions to help them out. Whether this is a new product, direct access to specialty underwriters or enhanced policy covers, being available to have these conversations and having the capacity and technology to deliver quickly is the big reason for our success.
Brokers, click here to take part in 2022's survey. For participating, you will receive the 2022 Executive Report and be entered into a prize draw to win £250-worth of John Lewis vouchers