Insurance Times' head of research Savan Shah speaks to Michelle Taylor, UK head of sales and distribution at Zurich, about the firm's latest developments on its etrading platform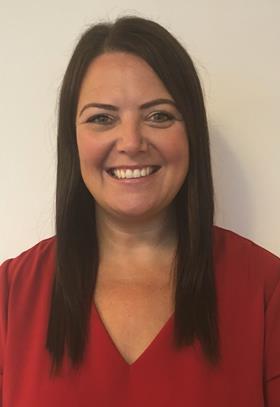 The Insurance Times Etrading Survey 2022 is closing this week.
If you are a broker, please take part before midnight on the 20 March 2022 to help influence the future of etrading.
While the survey has been open, Insurance Times has been speaking to insurers and software houses that are heavily involved in etrading, to discuss the industry developments made over the last year and what future developments might benefit brokers.
Here, Insurance Times catches up with Zurich's UK head of sales and distribuion Michelle Taylor.
What developments have Zurich made on its extranet platform over the last 12 months and what changes will be implemented in the next 12 months?
Zurich has maintained an unrelenting focus on embedding its transformation strategy, as well as continuing its investment in SME etrade capabilities, making it much easier for brokers to interact and trade with us. The aim remains to become the most agile insurer in the UK.
In 2021 alone, we dealt with more than 400,000 etrade-related broker queries over the phone, via live chats or system referrals, increasing broker satisfaction to achieve a Net Promoter Score of 69 for our underwriting service.
We have concentrated on optimising our etrade capabilities, reducing unnecessary referrals, increasing our responsiveness and intervening where it really adds value to our brokers.
Over the next 12 months, we will continue to optimise our etrade capability, increase data enrichment, enhance our proposition further and launch some additional etrade products.
Brokers are rating insurer extranets on aspects such as usability and trading ease and the quality of support available. What has Zurich done in these areas?
The key for us has been listening, truly listening, to what brokers want and then taking action.
Brokers want a responsive service, where an insurer responds to them quickly. They want frictionless, self-serve etrade functionality, but they also want to be able to contact an insurer the way that they want - through live chat, phone call or through the platform. They also want insurers to be flexible and help them write more business through the insurer's extranet or a software house.
Zurich is focused on continuously improving usability and trading ease - we receive over 15,000 broker survey responses annually and the feedback helps us to prioritise things that improve brokers' experience the most. As a result, we have seen our own broker satisfaction score and Net Promoter Score increase, as well as ranked more highly in brokers' own surveys.
The 2022 Etrading Survey also aims to explore how brokers perceive the referrals process for more complex products. How does Zurich manage this?
Zurich's SME etrade underwriters are obsessed with delivering the best possible service to broker partners.
This means being responsive to broker referrals, completing the majority of platform referrals within 30 minutes or quicker and giving brokers choice in how they want to contact us - through live chat, over the phone or through the platform.
We also invested in telephony capabilities in 2021 and have enhanced where we intelligently intervene to further support brokers in trading and servicing.
We are constantly looking at ways to reduce referrals and optimise the experience for our brokers. For example, in 2021, we reduced referrals for our brokers by around 4,000 per year.
We have also worked closely with a number of brokers to etrade our commercial combined product, which has resulted in a significant increase in etraded business.
How do you see the etrading arena developing over the next five years?
Etrading volumes grew in 2021 and we expect to see them continue to grow over the next five years as brokers gain more confidence in etrading and benefit from increased operational efficiencies.
Alongside significant growth in etrading volumes in 2021, Zurich has seen the percentage of business being etraded increase even further, with 99% of Zurich's SME new business now being through broker self-service etrading. This includes more complex risks - for example, we see commercial combined policies being more heavily etraded.
Data will continue to be key in the future and we will see further enhancements in data enrichment, with additional sources of data, process optimising and intelligent automation improving the trading experience for brokers and making the process more operationally efficient.
We will see insurers focusing on where underwriters add the most value in the etrade process. Platforms and technology enhancements will continue to play a critical role in etrading, but the key differentiation will be how to combine great technology with a highly responsive service, effective data enrichment and appropriate underwriting interventions.
Zurich is working hard to achieve this and become the most agile insurer in the UK.