Ahead of her Diversity and inclusion panel at Insurance 2025, Ailsa King sits down with Kimberley Dondo to discuss why a good D&I strategy is more than just a tick-box exercise
1. What will you be addressing to the audience Insurance 2025 audience and why?
As I see it, diversity and inclusion should be a business imperative for our industry. Diversity should foster innovation and being more inclusive is integral to our future success.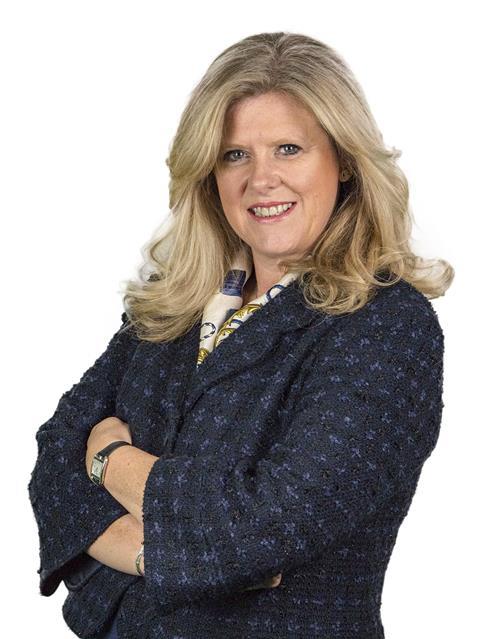 During the session, I'll be exploring the challenges we face as an industry, in terms of creating a more inclusive environment; and how creating a more diverse talent pool – with a broader range of skills, experiences and backgrounds – benefits us all as colleagues and as client facing partners, as the commercial imperative of keeping pace with changing client demands accelerates.
2. What insights will you be sharing with delegates during your panel session?
At Marsh, we believe that diversity and inclusion is integral to the future success of our firm, our colleagues, clients, and the communities in which we work. We want to make sure it is embedded in our day-to-day business operations, as part our client-centric mission, vision, and purpose. This diversity of thought, opinions, and skills set enables us to continually innovate and improve the services we provide to our clients.
As an industry, we need to learn more from each other, and recognise that from our differences comes our collective strength. I've worked as a broker for over 30 years, predominately in client facing roles, and have witnessed significant changes in the industry; let's not forget that Lloyd's first female broker, Liliana Archibald, was only admitted to underwriting room in 1974. Forty years later, in 2014, Lloyd's appointed Inga Beale as CEO. That's progress, but there's still much, much more to do in terms of the wider diversity agenda, and in particular the need for more women in management and leadership positions.
3. What is your background in building an effective diversity and inclusion strategy?
As a senior woman in the broking industry, I'm very aware that while I'm in a minority group I have the power to effect change. I see change all around me. My client facing experience has repeatedly shown me that diverse teams bring advantages in the perspectives you can share with clients. A balanced approach has proven to be a successful one, setting its own proof point for others to see the benefit and demand for diversity of thought. At Marsh, I'm an ambassador for our Balance Colleague Resource Group, which promotes gender diversity and inclusion within the firm.
4. Why is it important that a diversity and inclusion strategy should be more than just a tick-boxexercise?
If an organisation approaches the adoption of a diversity and inclusion strategy as a tick box exercise, then it's doomed to failure even before implementation. In the broking world, people ultimately power our business. While diversity and inclusion matter to us, we need to recognise that it also matters greatly to our clients, our talent, and our collective future. Promoting greater diversity for its own sake, while failing to create a truly inclusive culture or rewarding the right skills for the job, will not work.
5. The focus for creating a D&I strategy can often be on improving the bottom line, but what other positive outcomes can it have?
Greater inclusion breeds success and will most certainly improve the bottom line. Diversity and inclusion enhances business propositions – it speeds up the evolutionary process and keeps the debate flowing, which is exactly what we need to foster greater innovation. When we better reflect society, we stay in tune with the communities we work in, as well as the changing workplace of our clients.
6. What impact can a diversified workforce have on the overall business?
Quite simply, more diverse and inclusive teams are, by their very nature, more interesting, and create a more challenging environment through diversity of thought. Our industry needs more of this if we're to stay relevant to our clients.
7. Why should attendees come along to the conference, where you will take part in the Diversity and Inclusion panel?
Being part of this debate means hearing different perspectives, learning from the experience of others, and staying afresh of diverse outlooks, from both the corporate and personal points of view. I'm very much looking forward to the experience and learning something new; I'm sure the delegates feel the same.
Aisla King will join our expert panellists discussing the importance of diversity and inclusion in the insurance industry at the Insurance 2025 event on 4 September 2018.