Huma Lodhi sits down with Kimberley Dondo to share her expertise on the use of AI and machine learning in insurance claims fraud detection
With 20 years' experience and wide-ranging expertise in Data Science, Artificial Intelligence and Machine Learning, Huma joined Direct Line Group in 2017 to focus on how their applications can help transform its services.
Huma's in-depth knowledge of modern Machine Learning techniques includes deep learning approaches, kernel methods, statistical relational learning algorithms and ensemble methods. She is also an expert in the development of Artificial Intelligence methodologies and the design of scalable systems.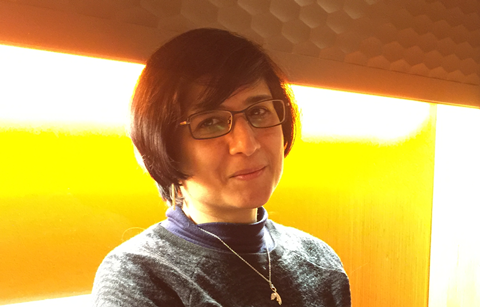 Huma is fascinated by the role that Artificial Intelligence and Machine Learning can play in the transformation of the insurance sector. Believing that this is just the start of the revolution, Huma expects to see major developments in the field in the next five to ten years.
What will you be addressing to the audience Insurance 2025 audience and why?
We are witnessing a technological revolution due to advances in Artificial Intelligence and Machine Learning. Insurance is a data-rich industry that makes it attractive for data-driven Machine Learning techniques. I will highlight the prospective role of these sophisticated methodologies in the transformation of insurance services, ranging from claims management to pricing. With the use of these techniques, we will be able to provide our customers with better services like determining a claims liability in near real time and offering a personalised smart motor/home premium.
What insights will you be sharing with delegates during your session?
The following will be shared
Insurance data issues
Transformation of data in a form amenable to machine
Selection of a Machine Learning method for a particular problem
Extraction of knowledge from disparate data
What is your background in establishing machine learning within the insurance industry?
I am Principal Data Scientist with Direct Line Group. Prior to this, I worked with LV=. I am contributing to the transformation of the Insurance industry by developing novel frameworks for tasks ranging from fraud detection to liability determination. I regularly speak at industry events to introduce best Artificial Intelligence and Machine Learning practices in the industry.
What impact could machine learning have on detecting insurance claims fraud?
The insurance industry suffers loss, in billions of pounds, due to claims and application fraud. Fraud is characterised by its rare occurrence which makes its identification a challenging problem. Machine Learning algorithms have the theoretical foundation that makes them an attractive means to accurately detect fraud. In addition, this process can be substantially sped up with the help of these techniques.
Why should attendees come along to the conference, where you will share your insights?
Knowledge sharing re:
Future of insurance
Best Data practices
Best Practices in Machine Learning and Artificial Intelligence
Case studies to illustrate success stories of modern technique
Huma Lodhi will be at Insurance 2025 event on 4 September 2018, discussing the use of AI in detecting claims fraud.