Administrators unable to pay insurers do not know if accounts have been reconciled or are in deficit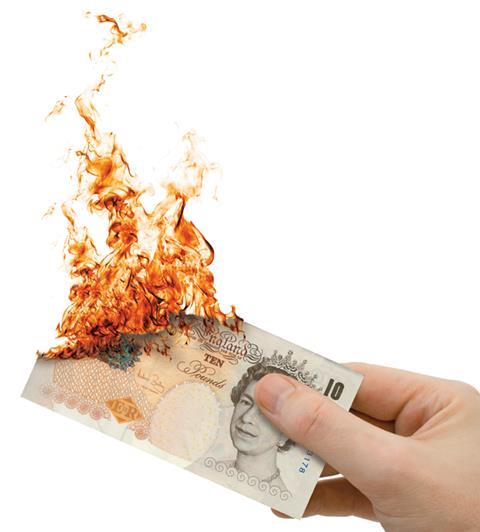 Scaffolders and builders were left without insurance after a number of insurers cancelled policies with former customers of failed broker Bar Professions, because they had not been paid their insurance premiums.
In October the broker that exclusively placed solicitors' professional indemnity insurance for failed insurers Balva and European Risk Insurance Company (ERIC) appointed joint administrators from Begbies Traynor.
Bar Professions entered insolvency proceedings after it lost its entire book of solicitors' professional indemnity (PI) book of business and was unable to secure a replacement capacity provider, after Balva was prevented from writing new business in 2013.
In 2011 solicitors' PI accounted for 95% of the company's overall business.
Cancellation of policies
On the same day the administrators were appointed, Bar Professions' construction liability and PI insurance books of business, excluding solicitors' PI, were sold to startup Aptus Brokers in a pre-packaged sale.
As part of their ongoing work to recover money owed by Bar Professions before the sale, administrators Gary Shankland and Neil Mathers, arranged for premiums to be transferred into new client accounts.
But they have not been able to pay insurers who provided the professional indemnity cover because they do not have sufficient information to know which insurers need to be paid, how much, or whether the accounts have been reconciled and are not in deficit.
Aptus is owned by former Bar Professions divisional director Craig Stewart. Aptus has no connection to former Bar Professions director Wayne Redgrave.
Shankland and Mathers are now working with Aptus to find out from each insurer how much they are owed by Bar Professions.
The administrators said they anticipated that the statements being drawn up with Aptus would provide sufficient confirmation that the client accounts were not in deficit, to enable them to start making payments to insurers.
According to the Statement of Administrators' Proposals document, unsecured creditors, excluding insurers, are owed £679,307; £263,000 to HM revenue and customers and £400,000 to a former consultant of the company.
The administrators said: "Unfortunately the administrators have not been in a position to authorise any payments to insurers to date.
"The complication had resulted in a significant amount of time being spent on this matter and has also resulted in certain insurers cancelling and/or threatening to cancel policyholders' insurance policies due to non-payment.
A spokesman for Begbies Traynor told Insurance Times: "To date we are aware that a number of insurers have cancelled or have suggested that they will cancel policies in respect of cover for roofers and scaffolders where payment has previously been made to Bar Profession, but where the administrators are unable to release funds from the client accounts.
"It is likely that the client funds position will take some time to resolve as the Company had facilities with in excess of 50 individual insurers."
According to the administrators, losing its solicitors' PI book caused Bar Professions considerable financial difficulty and resulted in scrutiny from the FCA.
In December 2013 the bulk of its ten-strong staff were made redundant and director Wayne Redgrave started making enquiries into selling parts of the business that remained.
However, the reputational damage deterred any potentially interested parties from making an offer until Aptus stepped in.